A Securities and Exchange Commission (SEC) advisory panel on investor issues this week
endorsed
the agency's proposed climate disclosure rule, including a requirement for registered companies to support Scope 3 indirect emissions "if material" to investors. (
Bloomberg Law
and
advisory panel recommendation
, Sept. 21)
Scope 3 & CRE
The Investor Advisory Committee's recommendations are not binding, although the SEC could adopt final rules on corporate climate reporting requirements this fall. (BGov, Sept. 21)
The Real Estate Roundtable submitted comments on June 10 objecting to the Commission's Scope 3 approach. The comments noted that real estate companies neither control nor have access to data regarding emissions from third parties in their "value chains." (Roundtable Weekly, June 10 and June 24)
A joint industry letter filed on June 13 from 11 national real estate trade groups also opposed the SEC's proposed approach, emphasizing that corporate disclosures on indirect Scope 3 emissions should be voluntary.
SEC Authority & EPA Funding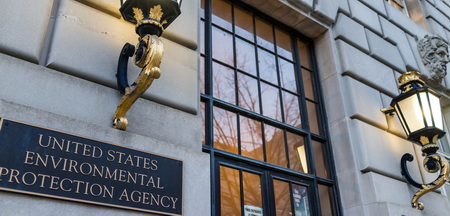 Litigation is expected to challenge any final Commission regulation—especially in light of a recent Supreme Court decision in West Virginia v. EPA that questioned whether the SEC has "clear" authority from Congress to regulate climate matters.
House Financial Services Committee Ranking Member Patrick McHenry (R-NC) and other Republican committee members wrote to SEC Chair Gary Gensler this week to request the SEC provide a list of all pending and upcoming rulemakings with the specific Congressional authority supporting each action. (Policymakers' letter, Sept. 20)
Apart from the SEC, the Environmental Protection Agency (EPA) received a modest sum from Congress ($5 million) under the recently enacted Inflation Reduction Act (IRA) to help standardize voluntary corporate commitments to reduce greenhouse gas (GHG) emissions.
The new EPA funds are not "meant to create a parallel program … in case the SEC rule is scrubbed," but will rather be used for climate models and software to hold companies "accountable" for the climate commitments they are already making. (BGov, Sept 21)
EPA backed the SEC's climate disclosure proposal in a recent letter— stating the Commission has "broad authority to promulgate disclosure requirements that are 'necessary or appropriate … for the protection of investors.'"
The Roundtable's Sustainability Policy Advisory Committee (SPAC) will remain engaged with policy makers on climate risk disclosure rules that affect commercial real estate. # # #