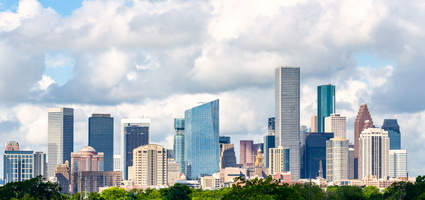 Banks are increasing their efforts to modify troubled commercial real estate loans to prevent defaults, according to recent media reports. (
GlobeSt
and
Bisnow
, July 14)
Momentum on Modifications
"Lenders are offering borrowers loan extensions and modifications, selling derivatives to fix interest costs, and offering subsidized loans to investors to purchase defaulted loans" according to CRE analysts and industry data quoted by Reuters on July 12
The reported increase in modifications follows a joint policy statement from federal regulators last month that encouraged financial institutions to work with borrowers on pending loan maturities. (Agencies' joint statement, June 29 and National Law Review, July 9)
Real Estate Roundtable President and CEO Jeffrey DeBoer commented on the positive action by regulators. "This major step forward by federal regulators provides the flexibility that The Roundtable has consistently encouraged, and the relief many in the industry need, as the economy and communities struggle to move beyond the repercussions of the global pandemic," DeBoer said. (Roundtable Weekly, June 30 and Roundtable letter to regulators, March 17)
Need for Liquidity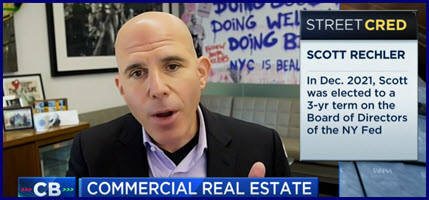 On July 20, Roundtable Chair John Fish (SUFFOLK Chairman and CEO) discussed the pressures facing CRE and the recent policy accommodation from regulators on Bloomberg's What Goes Up podcast. "The biggest problem right now is the capital markets nationally have frozen," Fish said.
On July 14, Roundtable Board Member Scott Rechler, above, (RXR Chairman and CEO) joined CNBC's Closing Bell Overtime to discuss the impact of the credit crunch and the need for more liquidity in the market. (Watch interview)
A July 6 article by Carl White, senior vice president of the St. Louis Fed's Supervision, Credit and Learning Division, shows that the proportion of nonperforming CRE loans remains low on an average basis and has continued to decline since 2020.
Low occupancy rates for downtown offices in various cities are leading municipal governments to incentivize adaptive reuse by encouraging the conversion of often-older office buildings into residential properties. A
report this week from RentCafe
forecasts that
conversions may
increase by 63% in coming years,
after adaptive reuse peaked from 2019 to 2020. (
GlobeSt
, July 19) # # #