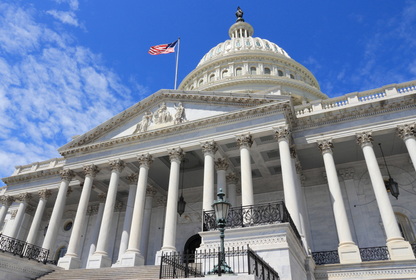 A bipartisan push in the Senate is underway to pass a bill that would allow federally regulated banks to provide mortgage and financial services to state-licensed, cannabis-related businesses (CRBs)—without the threat of federal penalties. (The Hill, May 4)
SAFE & COMPETES
The Secure and Fair Enforcement (SAFE) Banking Act (H.R. 1996) would provide commercial property owners a safe harbor if they lease space to a state-approved CRB. Additionally, owners who lease space to CRBs under SAFE could finance their properties without repercussions from federal anti-money laundering statutes. The Roundtable is a long-standing supporter of the legislation. (Roundtable Weekly, May 3, 2019).


The cannabis reform bill was first introduced in Congress in 2013 by Rep. Ed Perlmutter (D-CO) and has passed the House six times—either as an amendment to a larger legislative package or as a standalone bill. Each time, the legislation has stalled in the Senate. (Rep. Perlmutter news release, Feb. 9)


This year, the SAFE Banking Act passed the House on Feb. 4, after it was added as an amendment to the America COMPETES Act, which aims to ease the nation's supply chain problems and boost domestic manufacturing.
Next: Senate-House Conference
A House-Senate conference on the America COMPETES Act will aim to negotiate a final bill and pass it with the support of 60 senators before the August recess. (Reuters, May 4)


Sen. Steve Daines (R-MT) addressed the SAFE Act recently with The Hill , stating, "We've got nine Republican co-sponsors officially on it, close to 50 Democrats. There are some other Republicans that I'm confident, if we had a vote, would vote for it." (Sen. Daines news release, March 23, 2021)
An Unbanked Industry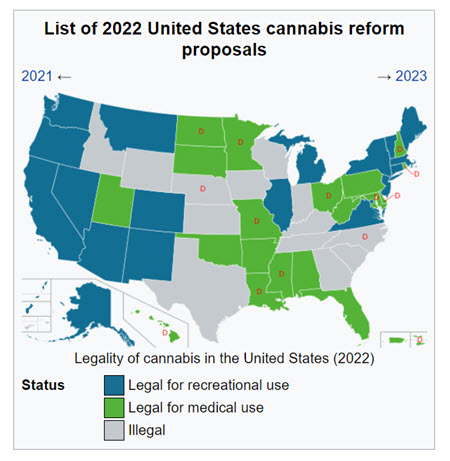 Sen. Patty Murray (D-WA) said she is "fighting every which way" to include the SAFE ACT in the final version of the COMPETES Act. "This [cannabis] is a cash-only business right now. It's dangerous for the employees," added Murray, who is the third-ranking Democrat in the Senate and a member of the bicameral conference committee. (PoliticoPro, May 5 and The Hill, May 4)


Public safety is an urgent reason to include the SAFE Act as part of the conference's final bill, according to a recent letter sent to Senate leaders by the American Bankers Association and all 50 state banking associations. (April 28 letter)


State-licensed cannabis businesses currently operate in 37 states, with additional states weighing legalization. (ABA April 28 letter)
A Senate bill seeking wider cannabis reforms is supported by Senate Majority Leader Chuck Schumer (D-NY), Senate Finance Committee Chair Ron Wyden (D-OR) and Sen. Cory Booker (D-NJ). The Democratic leaders originally planned to introduce their bill this month, but recently announced it will be delayed until August. (PoliticoPro, April 14)
# # #