A coalition of 17 business organizations, including The Real Estate Roundtable, wrote this week to the North American Securities Administrators Association, Inc. (NASAA) requesting an extension of the comment period on proposed revisions to the NASAA Statement of Policy Regarding Real Estate Investment Trusts. In response to our coalition letter, NASAA has extended the comment period from August 11 to September 12, 2022. (NASAA extension request, Aug. 2)
The coalition is also preparing to submit a comment letter raising concerns about these proposed revisions to the NASAA Statement of Policy Regarding Real Estate Investment Trusts. (NASAA Request for Public Comment, July 12)
Proposed Changes
The NASAA proposal would negatively impact publicly registered, non-traded REITs by linking conduct standards for brokers selling non-traded REITs to the SEC's Best Interest conduct standard, according to the coalition letter.


Specifically, the proposal has four revisions that would affect individual net income and net worth requirements; add a uniform concentration limitation; and include a new prohibition against using gross offering proceeds to fund distributions. (Roundtable Weekly, July 29 and the Institute for Portfolio Alternatives)
Wide Impact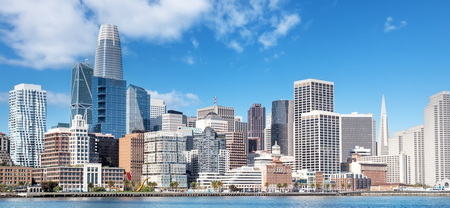 The NASAA rules would also negatively impact highly regulated investment vehicles—including mutual funds, exchange-traded funds, interval funds, tender offer funds and business development companies.


These investment funds direct long-term capital to geographically diverse opportunities across a range of property types—office, industrial, multifamily, retail, self-storage, medical, and real estate debt—throughout the United States and its territories.


The funds would face arbitrary restrictions within the proposal that, if implemented, would limit investor choice during a time of stock market volatility and high inflation.


Additionally, the NASAA proposal would affect federally regulated, non-traded REITs— particularly NAV REITs. These investment vehicles are a growing source of capital to the acquisition and development of affordable housing, commercial properties for small businesses, and other types of real estate that support economic growth and employment.
Other Investment Concerns
The proposed revisions also have the potential to influence other sets of NASAA Guidelines under development, including those for Asset-Backed Securities, Commodity Pools, Equipment Leasing, Mortgage Programs and Real Estate Programs other than REITs. (NASAA Request for Public Comment, July 12)


With the deadline extended to Sept. 12, the coalition is continuing to refine its comment letter and welcomes input from our members.
The Real Estate Roundtable is working with several other organizations on the coalition's responses to NASAA. Roundtable members can direct their comments and questions to Roundtable Senior Vice President Chip Rodgers or call 202-639-8400.
# # #