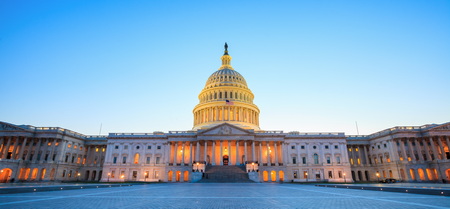 A stopgap funding bill that will keep the government open through mid-December passed the Senate yesterday, the House today, and is expected to receive President Biden's signature tonight. (Bill text and summary)
CR Buys Time
The "continuing resolution" (CR) passed Congress after an energy permitting measure sponsored by Sen. Joe Manchin (D-WV) was removed earlier in the week. (Business Insider, Sept. 27)


The funding bill will keep federal agencies operating through Dec. 16, buying time for lawmakers during the upcoming lame duck session to craft a possible FY2023 "omnibus" budget package by year-end.


The CR includes reauthorization of the National Flood Insurance Program (NFIP), which has been extended more than 20 times. Bloomberg reported that House Financial Services Chair Maxine Waters (D-CA) wants a longer-term NFIP extension and other program changes. "It has to be bipartisan. We are working on keeping the premiums down, and some of the other issues that have been brought to our attention," she said.
Lame Duck Awaits
After the November election and before the new Congress is seated in January, current members of Congress will return for a "lame duck" legislative session. In addition to addressing outstanding legislative issues, lawmakers will meet with newly elected members, organize their respective party conferences, vote on leadership and committee positions, and discuss their post-election policy agendas.
On Thursday, Senate Leader Chuck Schumer announced the Senate would not return until Nov. 14. (The Hill, Sept. 29)
The House is scheduled to return from recess on Nov. 9, after the midterm elections.
Legislative issues that will vie for attention in the lame duck session include federal appropriations, reauthorization of defense programs, and expiring tax provisions affecting real estate such as certain temporary expansions of the low-income housing tax credit.
The elections, tax policy, inflation and other policy issues were among the topics discussed by industry leaders and national lawmakers last week during the Fall Roundtable meeting in Washington. (Roundtable Weekly, Sept. 23).
Next on The Roundtable's calendar is the Real Estate Capital Policy Advisory Committee (RECPAC) meeting on Nov. 2 in New York City.
# # #