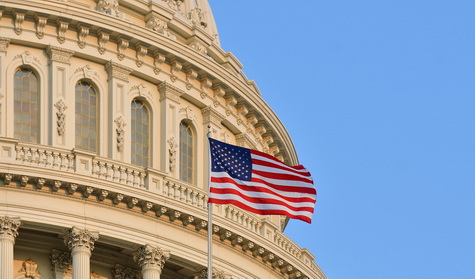 President Joe Biden yesterday signed a $480 billion increase in the federal government's debt limit to $28.9 trillion, narrowly avoiding an Oct. 18 national default deadline. The debt increase – passed by the Senate last week and the House on Tuesday – sets the stage for another fiscal cliff negotiation in less than two months, when both the debt limit and funding for the government run out on Dec. 3. (Associated Press, Oct. 14 and Reuters, Oct. 13)
Infrastructure Funding
Democrats this week continued to struggle on how to cut the scope and cost of the $3.5 trillion "human" infrastructure bill, after an intraparty split between moderates and progressives postponed a vote on a scaled-down bill in the House. (Wall Street Journal, Oct. 1)


House Speaker Nancy Pelosi (D-CA) set an Oct. 31 target date to pass revised legislation under the budget reconciliation process, which requires a simple majority in the 50-50 Senate to bypass Republican opposition. (Bloomberg, Oct. 2)
Cuts and Scale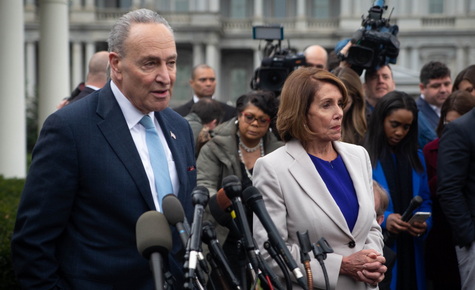 Pelosi sent an Oct. 11 letter to her caucus members as they work to cut Biden's reconciliation proposal from $3.5 trillion to approximately $2 trillion. "Overwhelmingly, the guidance I am receiving from Members is to do fewer things well," Pelosi wrote. (PoliticoPro, Oct 13)


On Oct. 12, Pelosi also commented on possible cuts to the length of certain spending programs, stating, "What would be the first to go? ... the timing would be reduced in many cases to make the cost lower." (News conference transcript)


In the Senate, Majority Leader Chuck Schumer (D-NY) yesterday sent a letter to his fellow Democrats urging unity as they consider a scaled-back infrastructure bill. "To pass meaningful legislation, we must put aside our differences and find the common ground within our party. As with any bill of such historic proportions, not every member will get everything he or she wants," Schumer wrote. (Associated Press, Oct. 14)
Roundtable Concerns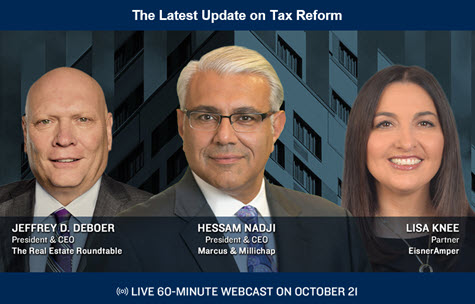 Real Estate Roundtable President and CEO Jeffrey DeBoer will participate in an Oct. 21 Marcus & Millichap webinar on the state of play in infrastructure proposals, the industry's tax policy concerns and the possible impact on commercial real estate. (Register here)
The tax bill passed by the House Ways and Means Committee does not include restrictions on like-kind exchanges, taxation of gains at death, ordinary income treatment for carried interest, and tax parity between capital gains and ordinary income. The Roundtable argued that these Biden administration tax proposals could harm job growth, local tax revenue, and the economic recovery.
As negotiations continue on a multi-trillion reconciliation proposal, The Roundtable is urging lawmakers to ensure that any final agreement on tax changes to fund a bill would treat pass-through businesses fairly and equitably. The current reconciliation bill in the House would raise the top marginal income tax rate on many pass-through business owners from 29.6% today to 46.4% (a 57% increase).
The Roundtable believes this level of increase on pass-through businesses was unintended by Members of Congress and could undercut the bill's own objectives of stimulating job growth, improving housing availability, and promoting investment in economically struggling communities, among other priorities.
Additional tax issues affecting CRE are summarized in The Roundtable's summary on Real Estate Tax Issues and Budget Reconciliation Legislation.
# # #