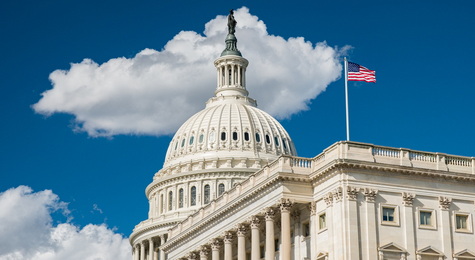 Democrats this week struggled to reach agreement on cutting the cost of President Biden's multitrillion "social infrastructure" proposal as Senator Kyrsten Sinema (D-AZ) opposed any increase in marginal rates for businesses, high-income individuals or capital gains to pay for the package. Democrats aim to pass both the "human" and "physical' infrastructure packages under a budget reconciliation process that requires approval of all 50 Democrats in the evenly divided Senate. (Wall Street Journal, Oct. 20)
CRE Impact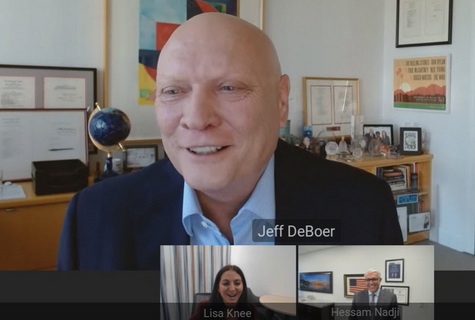 Real Estate Roundtable President and CEO Jeffrey DeBoer (above) yesterday addressed the fluid nature of the reconciliation bill negotiations during a Marcus and Millichap tax policy webinar. The webcast is available here, but you must be registered to access the discussion.


DeBoer noted that the narrow voting margins in both the Senate and House have created an environment where it is difficult for various factions in Congress to reach consensus. "What we have here is a clash between expectations and reality," DeBoer said.


He added that the current policy disputes among lawmakers adds uncertainty to the potential outcome. "Could negative tax provisions affecting real estate be put back on the table? Absolutely. What also worries me is that other proposals that we don't know about yet may suddenly be considered." (Registration required to view the Marcus & Millichap webcast)


The House Ways and Means Committee voted in September to advance legislation that would finance Biden's social infrastructure initiatives with a $2.1 trillion tax increase focused on high-income individuals and corporations. The House legislation excluded several tax proposals put forward by the Biden administration and Senate lawmakers that would increase the tax burden on real estate. (Roundtable Weekly, Sept. 17)


The Washington Post today reported that a new "Billionaire Income Tax" proposal from Senate Finance Chair Ron Wyden (D-OR) would "aim to raise hundreds of billions of dollars from the fortunes of America's roughly 700 billionaires" by applying a tax to those individuals earning over $100 million in income three years in a row. Taxes would be imposed on the increased value of assets such as stocks on an annual basis, regardless of whether those assets are sold. Billionaires would also be able to take deductions for the annual loss in value of those assets. (Washington Post, Oct 22)


Additional tax issues affecting CRE are profiled in The Roundtable's summary on Real Estate Tax Issues and Budget Reconciliation Legislation.
Tax Uncertainty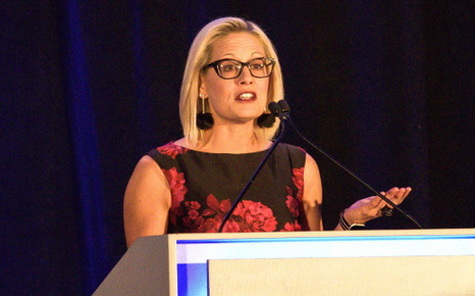 The Senate has not acted on any revenue-raising proposals to support President Biden's original $3.5 trillion infrastructure package. Policymakers are now aiming to pare down the overall reconciliation bill cost to approximately $2 trillion before finalizing measures to pay for the package.


Sen. Sinema (above) yesterday spoke with House Ways and Means Committee Chairman Richard Neal (D-MA) in an effort to break the impasse on how to fund certain infrastructure spending priorities in a scaled-down package. Neal said he is optimistic a deal will be reached. "I did point out that it's the ninth inning. I mean, when are you going to vet these issues?" Neal said. (The Hill, Oct. 21)


The current reconciliation bill in the House would raise the top marginal income tax rate on many pass-through business owners from 29.6% today to 46.4% (a 57% increase). The Roundtable believes this level of increase on pass-through businesses was unintended by Members of Congress and could undercut the bill's own objectives.
As negotiations continue among policymakers on a reduced topline number for the social infrastructure package – and the specific programs it would support within a multi-trillion reconciliation bill – The Roundtable continues to urge lawmakers to ensure that any tax changes within a final agreement treats pass-through businesses fairly and equitably. (Roundtable Weekly, Oct. 1 and Oct. 15)
# # #