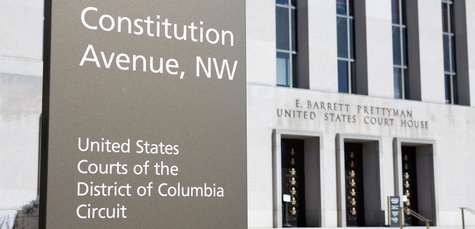 The D.C. Circuit Court today allowed the Biden administration's latest federal eviction moratorium to remain in effect, denying an Aug. 14 emergency appeal by the Alabama and Georgia Associations of Realtors to overturn the ban. (Politico and Wall Street Journal, Aug. 20)
The Legal Challenge
Impact on Housing Providers

A coalition of 15 national real estate organizations – including The Real Estate Roundtable – sent a letter on July 29 to all members of Congress strongly opposing another moratorium extension. The joint letter called for policymakers to focus on disbursing billions in unspent sums of federal rental assistance appropriated in prior COVID-19 bills – instead of destabilizing rental markets with a legislative eviction moratorium. (Roundtable Weekly, July 30)


A massive logjam in states' disbursement of federal rental aid to tenants and housing providers has compounded the negative economic impact of the eviction moratorium. A National Rental Home Council survey issued in March showed that approximately 23 percent of small landlords leasing single-family rentals were forced to sell at least one, if not all of their properties.


Politico also reported on Aug. 14 that nearly 59 percent of tenant households who are behind on rent live in properties with between one and four units – and that 72 percent of those properties are operated by mom-and-pop landlords.
The Realtors' current attempt to end the moratorium, considered this week by the D.C. Circuit Court of Appeals, is likely to be appealed to the Supreme Court next week.
# # #