Roundtable Weekly
Federal Regulators Approve Proposal to Increase Bank Capital Requirements, Internal Dissent Signals Cautious Approach to Final Rules
July 28, 2023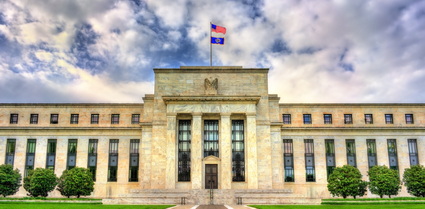 Federal bank regulators this week approved a sweeping set of proposed changes that would increase capital requirements for the nation's largest banks by as much as 20%, which could significantly affect liquidity available for commercial real estate transactions, impact asset values, and influence economic growth. Dissenting votes on the proposed rulemaking revealed rare disagreement among regulators, and Fed Chairman Jerome Powell signaled a cautious approach to consideration of any final rule as a 120-day public comment period begins. (
Axios
and
PoliticoPro
, July 27)
New Capital Framework
The Fed, Office of the Comptroller of the Currency (OCC), and the Federal Deposit Insurance Corporation (FDIC) jointly approved the proposal, which would substantially revise the regulatory capital framework for banking organizations with total assets of $100 billion or more. Stakeholder comments on the 1,100-page proposed rulemaking are due by Nov. 30. (See Interagency Overview of the Notice of Proposed Rulemaking for Amendments to the Regulatory Capital Rule, July 27)
Fed Chairman Powell voted for the proposal, but noted a significant tone of caution, stating, "Raising capital requirements also increases the cost of, and reduces access to, credit … threatening a decline in liquidity in critical markets and a movement of some of these activities into the shadow banking sector." He added, "While there could be benefits of still higher capital, as always we must also consider the potential costs. As the financial system evolves, it is important that regulation evolve with it. I look forward to hearing from all stakeholders on how best to strike that balance." (Federal Reserve Board - Statement by Chair Jerome H. Powell)
Statements were also issued by Fed Governors Michelle W. Bowman and Christopher J. Waller, who voted against the proposal. Extensive background information on the proposal is available on the Fed's website, including a video of the Fed's July 27 Open Board Meeting, Board memo, Fact Sheet, Statements and Federal Register Notices.
The proposed changes to large bank capital requirements would implement the final components of international banking regulations known as the Basel III "endgame" following the U.S. banking turmoil in March 2023. The agencies' proposal would have a long phase-in period and not impact community banks. (CNBC, July 27)
Real Estate Roundtable President and CEO Jeffrey DeBoer stated in a March 2023 comment letter to Fed Vice Chair Michael Barr and other key regulators, "At this critical time, it is important that the Agencies do not engage in pro-cyclical policies such as requiring financial institutions to increase capital and liquidity levels to reflect current mark to market models. These policies would have the unintended consequence of further diminishing liquidity and creating additional downward pressure on asset values. A deflationary spiral must be avoided at all costs. As recent events are only amplifying the contraction of credit, it is important for the Agencies to take measures to maintain sufficient liquidity levels and support positive economic activity."
CRE Challenges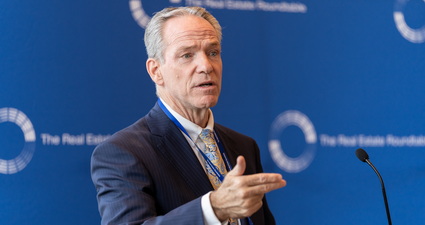 The Wall Street Journal this week quoted Roundtable Chair John Fish, above, (SUFFOLK Chairman and CEO) and Roundtable Board Member Scott Rechler, (RXR Chairman and CEO) on the influence of the agencies and their positive joint policy statement issued last month that granted flexibility for CRE workouts. Agencies' joint statement, June 29 and Roundtable Weekly, June 30)
Fish noted that the agencies' recent policy statement "is a bridge to the other side. It's what the real-estate industry was asking for." Rechler also praised the new policy and added, "Since the failure of the regional banks, regulators have come on very hard."
Major refinancing pressures facing CRE are shown in new Trepp data released this week, which estimates $528.7 billion of commercial mortgages will mature this year—and increase to $532.8 billion next year. (TreppTalk, July 25)
Trepp notes the data indicates "the market is facing a wall, if not a mountain, of maturities that would make the 2015-2017 wall of maturities look almost inconsequential. During that period, roughly $1.1 trillion of loans were scheduled to come due."
The Roundtable's Real Estate Capital Policy Advisory Committee (RECPAC) plans to work on industry comments in response to the agencies' proposed rulemaking. #  #  #