Roundtable Weekly
House Democrats Introduce Sweeping Climate Legislation Including Building Codes, Benchmarking and SEC Reporting Provisions
March 6, 2021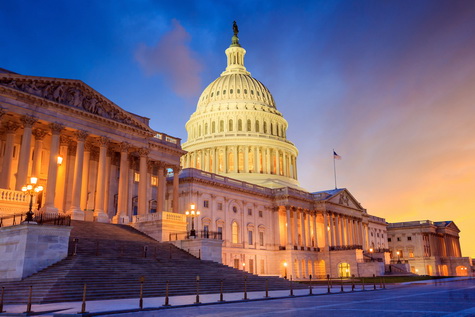 House Democrats on March 2 introduced a sprawling bill aimed at achieving net-zero greenhouse gas emissions by 2050 with provisions regarding building construction, operations, and ESG reporting. (Politico, March 3 and CQ News, Reuters, March 2)
The 981-page Climate Leadership and Environmental Action for our Nation's (CLEAN) Future Act– 981-page measure is sponsored by House Energy & Commerce Committee Chairman Frank Pallone (D-NJ); Climate Change Subcommittee Chairman Paul Tonko (D-NY) and Energy Subcommittee Chairman Bobby Rush (D-IL), (BGov, March 3)


The House Committee noted provisions that would impact commercial and residential real estate. "The CLEAN Future Act improves the efficiency of new and existing buildings, as well as the equipment and appliances that operate within them. It establishes national energy savings targets for continued improvement of model building energy codes, leading to a requirement of zero-energy-ready buildings by 2030." (Energy & Commerce Committee news release, March 2)


The CLEAN Future Act also proposes mandatory federal-level energy and water "benchmarking" requirements for buildings over 50,000 square feet. These provisions mimic dozens of existing state and local requirements that currently require building owners to track their assets' energy and water usage and disclose this information to the public.


CLEAN Future Act reference:
The bill also directs the Securities and Exchange Commission (SEC) to require public companies to disclose in annual reports information about their "direct" and "indirect" GHG emissions, and corporate governance procedures to identify and manage climate-related risks. (Akin Gump Strauss Hauer & Feld LLP, March 3)


Acting SEC Chair Allison Herren Lee recently issued a Climate Change Statement explaining, "[n]ow more than ever, investors are considering climate-related issues when making their investment decisions" and that it is the SEC's "responsibility to ensure that they have access to material information when planning for their financial future." (SEC statement, Feb. 24 and Gibson Dunn, March 1)
While the measure will likely face substantial challenges to attract 60 votes in the evenly divided Senate, The Roundtable's Sustainability Policy Advisory Committee (SPAC) is conducting a detailed analysis of the CLEAN Future Act's impacts on the real estate sector.
# # #