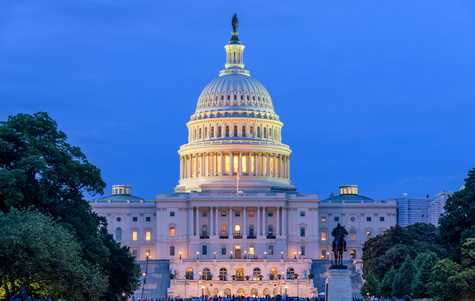 An intense push by Democratic leaders this week to approve a $1 trillion "physical" infrastructure bill and a $1.85 trillion "human" infrastructure plan (H.R. 5376) met resistance today from House progressives and moderates, who rejected ongoing efforts to vote on the bills until their concerns are addressed.
Intraparty Disagreement
The bipartisan physical infrastructure bill passed the Senate in August. House progressives have tied consideration of that bill to a separate social infrastructure package – which has been mired in weeks of ongoing negotiations and revisions over its scope and cost. Additionally, House moderates insist on a full cost estimate from the Congressional Budget Office before a final vote on the larger package. (BGov and CQ, Nov. 5)


President Biden announced a scaled-down version for the larger bill on Oct. 28, reducing its total outlay to $1.85 trillion versus the earlier estimated cost of $3.5 trillion. (Roundtable Weekly, Aug. 13 and Oct. 29)


The new Build Back Better plan framework includes $1.75 trillion of social and climate provisions, along with $100 billion targeting immigration needs contingent on approval by the Senate parliamentarian. (Investopedia, Nov. 5)


President Biden today said, "I'm asking every House member … to vote 'yes' on both these bills right now. Send the [physical] infrastructure bill to my desk, send the Build Back Better bill to the Senate." (Bloomberg, Nov. 5)


House Speaker Nancy Pelosi worked to bridge the divides in her caucus, considering a possible vote on the physical infrastructure bill alone, while postponing a vote on the social spending package. (The Hill, Nov. 5)


Rep. Pramila Jayapal (D-WA), leader of the Congressional Progressive Caucus, responded, "As we've consistently said, there are dozens of our members who want to vote both bills — the Build Back Better Act and the Infrastructure Investment and Jobs Act — out of the House together." (The Hill, Nov. 5)
SALT and LIHTC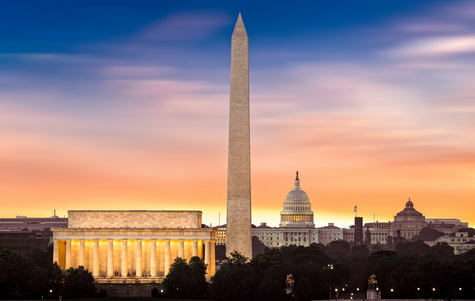 Changes were made this week to the sweeping tax and spending measure, including a new provision affecting the deductibility of state and local taxes (SALT) and an expansion of the low income housing tax credit (LIHTC).


The new SALT provision would raise the deduction cap from $10,000 to $80,000 through 2030, then return to the $10,000 cap in 2031. A previous version of the bill would have set the cap at $72,500 through 2031.


The revised LIHTC measure would increase state allocations, temporarily allowing the credit to cover a project without affecting state caps if at least 25% of the building and land are financed by tax-exempt bonds – instead of 50%. Additionally, projects intended to serve extremely low-income communities could receive a 50% increase in the applicable credit amount. (BGov, Nov. 5)


The new reconciliation bill reflects continued progress on a number of tax and climate issues of importance to real estate and prioritized by The Real Estate Roundtable. Summaries of the revised bill are in the Oct. 29 edition of Roundtable Weekly.
Congress faces a crucial agenda and a tight timeframe. Policymakers return from recess Nov. 15 for one week before the Thanksgiving break. On Dec. 3, funding for the government will expire – within the same time frame when the current debt ceiling must also be addressed. Lawmakers may pass either an appropriations bill covering FY23, or opt for another "continuing resolution" to fund the government at existing levels for a specified period of time.
# # #