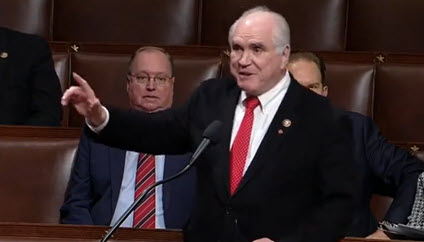 Bipartisan legislation introduced this week by a group of House policymakers would update and amend the Opportunity Zones (OZs) program. The Roundtable-supported bill (H.R. 5761), if enacted, would extend the tax deferral date for OZ investments from the end of 2026 to the end of 2028, expand transparency and reporting requirements, and authorize investment structures that permit an Opportunity Fund to own and operate multiple real estate assets. (House OZ bill text)
Roundtable Support
Reps. Mike Kelly (R-PA), above, —chairman of the Ways and Means Subcommittee on Tax—along with Dan Kildee (D-MI), Carol Miller (R-WV), and Terri Sewell (D-AL) introduced the bill on Sept. 27. The bill is similar to legislation (H.R. 7467 and S. 4065) introduced in the last Congress. (Rep. Kelly news release, Sept. 29)
Roundtable President and CEO Jeffrey DeBoer welcomed the Opportunity Zones Improvement, Transparency, and Extension Act. "Opportunity Zones have delivered on their promise to create new economic opportunities in low-income communities. Real estate developments spurred by the Opportunity Zone tax incentives are expanding the supply of affordable housing and creating vibrant commercial centers where small businesses can reside, jobs can grow, and the local tax base can expand." 
"Unfortunately, certain OZ incentives have already expired. The new legislation would strengthen the program's integrity and ensure Opportunity Zone investment continues into the future. Congress should act quickly to enact these measures," said DeBoer.
2023 OZ Reforms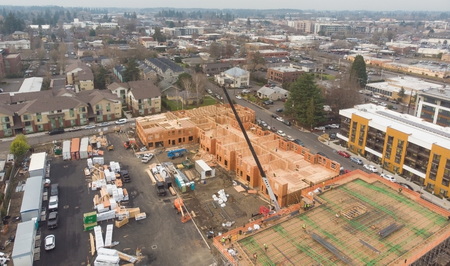 The OZ program, created in the Tax Cuts and Jobs Act of 2017, designated low-income census tracts where qualifying investments are eligible for reduced capital gains taxes, channeling investment into areas prioritized by states and local communities.
This week's legislation includes a 2-year extension of the initial capital gains deferral period for prior gain that is rolled into an opportunity fund by an investor. (Legislative text for H.R. 5761 | Roundtable comment letters: Dec. 21, 2021 and May 14, 2020)
The 2-year extension from the end of 2026 until the end of 2028 will allow OZ investors to benefit from a partial step-up in basis that reduces their tax liability on their prior gain if their opportunity fund investment is maintained for at least five years.
Additionally, the bill would facilitate fund-of-fund investment structures that allow opportunity funds to own and operate efficiently more than one asset. Similar to traditional real estate funds, the structure would allow an opportunity fund to sell a property and reinvest the proceeds in another qualifying Opportunity Zone investment without triggering a taxable event for the fund's underlying investors, provided the investors themselves have not disposed of their interest.  
Other provisions would establish robust OZ reporting requirements, mandate Treasury to produce certain studies and reports on the OZ program, sunset high-income OZs, and create a new $1 billion fund for states to support business activities in OZs
Prospects for the 2023 bill are uncertain, but the legislation is a likely candidate for consideration if, and when, House and Senate Leaders sit down to negotiate an end-of-year tax package that focuses on expired provisions—such as the expanded child tax credit, the expensing of R&D costs, and bonus depreciation. 
#  #  #