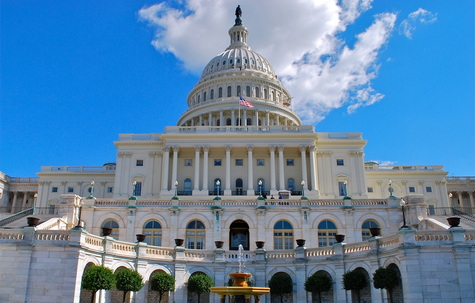 Bipartisan groups of House and Senate policymakers recently sent letters urging Treasury's Financial Crimes Enforcement Network (FinCEN) to amend proposed beneficial ownership reporting and access rules, contending certain provisions do not follow congressional intent. (BGov, April 4 and Reuters, April 5)
House "Escape Hatch" Modification
Rep. Patrick McHenry (R-NC), chairman of the House Financial Services Committee, Sen. Sheldon Whitehouse (D-RI), and a bipartisan, bicameral group of congressional lawmakers sent a letter on April 3 to Treasury Secretary Janet Yellen and FinCEN Acting Director Himamauli Das about the Treasury Department's Notice of Proposed Rulemaking (NPRM) on beneficial ownership information reporting requirements. (Roundtable Weekly, May 7, 2021)


The lawmakers requested that FinCEN amend the proposed rule to adhere to congressional intent and ensure reporting companies cannot avoid transparency.


The bipartisan letter states that the NPRM has an "escape hatch" that must be modified. Specifically, the policymakers requested that language allowing reporting parties to enter "Unable to identify…unable to obtain" or "Unknown…not able to obtain" be struck from the proposed rule.


"Allowing these options in any final rule will degrade the benefits of the registry to law enforcement and to financial institutions and provide an opportunity for bad actors to obscure the identity of the company applicant or beneficial owner," according to the letter.
Senate Requests
A group of six bipartisan Senators also submitted a letter to FinCEN's Das on March 15 requesting revisions to the beneficial ownership rule. The policymakers requested that the rule (1) track closer to the text of the congressional statute; (2) enhance the utility of a beneficial ownership information (BOI) directory for financial institutions; and (3) remove excessive barriers to accessing the directory by authorized recipients.


The Senators' letter states, "Once the database is live, financial institutions across the country will immediately begin requesting access to BOI for the 32 million reporting companies in the country. It is essential that FinCEN establish an automated process (ideally one that integrates with existing compliance systems at financial institutions) for fielding and responding to these requests." (Reuters, April 5)
Proposed FinCEN Rules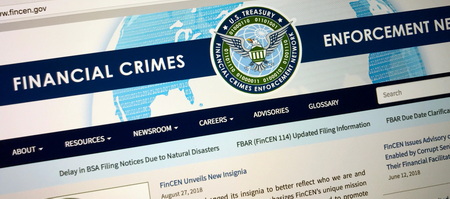 The CTA amended the Bank Secrecy Act to require corporations, limited liability companies, and similar entities to report certain information about their beneficial owners (the individual natural persons who ultimately own or control the companies).


The Roundtable and three other national real estate organizations also submitted detailed comments to FinCEN on May 5, 2021 addressing several implementation concerns related to the beneficial ownership registry. (Roundtable Weekly, May 7, 2021)


The coalition document addressed several specific implementation issues, including how small companies targeted by the CTA will face compliance burdens—and the time-consuming and challenging process of gathering required information on all beneficial owners of a reporting company that may have been created years ago.
FinCEN's BOI directory is scheduled to be operational on January 1, 2024. All guidance material will be made available on FinCEN's beneficial ownership webpage.
# # #