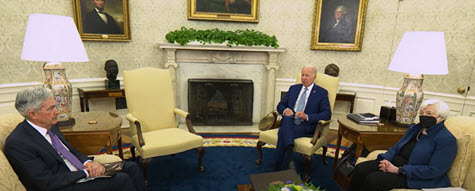 President Joe Biden affirmed this week that the Federal Reserve will take the lead role in his administration's efforts to tame inflation. The Fed's "Beige Book" of regional economic surveys also confirmed the economy is facing headwinds of high inflation, supply chain issues and labor market difficulties. (Barron's, May 31 and MarketWatch, June 1)
Top Economic Priority
Beige Book & Sentiment Index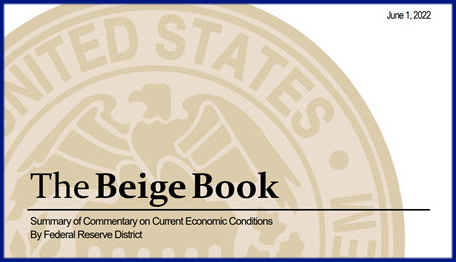 In the Fed's June 1 "Beige Book," the majority of the twelve Federal Reserve Districts reported slight or modest growth. Survey respondents cited labor market difficulties as their greatest challenge, followed by supply chain disruptions. Rising interest rates, general inflation, the Russian invasion of Ukraine, and disruptions from COVID-19 cases (especially in the Northeast) round out key concerns impacting household and business plans, according to the Fed's surveys.


Roundtable President and CEO Jeffrey DeBoer commented on similar findings in The Real Estate Roundtable's Q2 2022 Economic Sentiment Index. "Our Q2 Sentiment Index reveals bright spots for lease demand in a wide swath of the economy, particularly regarding life sciences, industrial, multifamily, and data center assets. At the same time however, high inflation, rising interest rates, labor and supply chain shortages are increasing costs associated with all real estate development and operations. The impact of ongoing war in eastern Europe is another cloud tempering optimism."


He added, "We urge national policymakers to focus on creating jobs and supporting strong real estate asset values. Both actions would buttress the overall economy and help local community budgets provide needed safety, education and transportation services." (Roundtable news release, May 13)
CBO Projections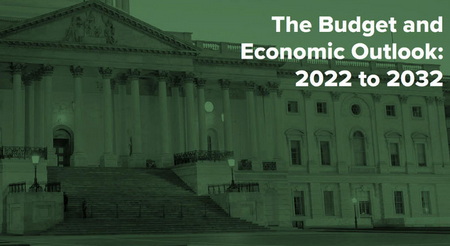 The CBO's May 25 Budget and Economic Outlook noted that although the deficit is projected to fall to about $1 trillion — or 4.2 percent of GDP — in the current fiscal year from almost $2.8 trillion last year, demographic pressures and other factors will push deficits steadily higher in later years.


These pressures on the federal deficit could have an impact on the prospect for legislation addressing "tax extenders" later this year during a post-election, congressional "lame duck" session.
Inflation, interest rates and other economic conditions will be a focus of discussion during The Roundtable's Annual Meeting on June 16-17 in Washington, DC (all member meeting).
# # #