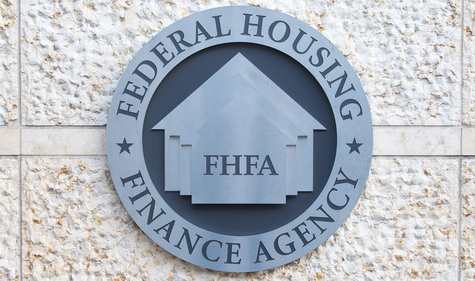 The Roundtable and an industry coalition recently submitted separate comments in response to a
Request for Input
from the Federal Housing Finance Agency (FHFA) on multifamily properties with mortgages backed by Fannie Mae and Freddie Mac (the Enterprises). The letters encourage the FHFA to remain focused on the Enterprises' stated mission "to serve as a reliable source of liquidity and funding for housing finance and community investment." The industry comments also raise concerns about the FHFA imposing counterproductive property restrictions, such as rent control, on multifamily properties backed by loans from the Enterprises. (
Roundtable comments
, July 28 and
Industry coalition comments
, July 31)
Industry Solutions
The Roundtable's comments encouraged the FHFA—the regulator and conservator of the Enterprises—to focus on its pivotal role in America's housing finance market by maintaining Enterprise support of the multifamily affordable housing market, particularly for low-income households. The letter noted that the imposition of counterproductive restrictions on Enterprise-backed financing and private rental housing providers would lead to less investment and development in the affordable housing market, especially during this time of market uncertainty.
The Roundtable letter expressed support for measures to:

Enhance the Low-Income Housing Tax Credit (LIHTC);
Support initiatives that explicitly tie federal funding of infrastructure and other federal funding for "green" initiatives

to local assurances to improve exclusionary zoning;

Reduce regulatory costs

, including a broad range of fees, standards and other requirements imposed at different stages of the development and construction process; and,

Stabilize the GSEs

to ensure appropriate liquidity in mortgage markets.
The Roundtable's July 28 letter also noted the important role of institutional investors as a source of capital for affordable housing. The comments emphasized how FHFA should not disincentivize this important source of capital for expanding the housing infrastructure.
Coalition Comments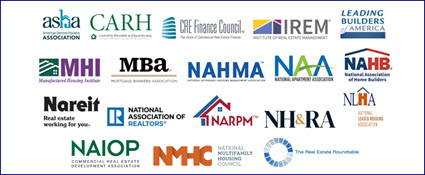 The real estate coalition's July 31 letter reiterated that the best way to help the nation's renters find affordable housing is to keep the Enterprises focused on financing housing creation. The real estate organizations note that rental housing is already a heavily regulated industry that should not be subject to a one-size-fits-all set of new "protections" that conflict with the unique housing needs of individual markets.
National Multifamily Housing Council President Sharon Wilson Géno said, "When we have market dynamics like we do now, where we have really high interest rates and difficulty accessing capital, the GSEs are even more important. If they start putting mandatory restrictions and rent caps on their products, people are going to go back into that private market at higher cost, and that's going to increase rent and decrease affordability." (PoliticoPro, Aug. 1)
This week, Senate Banking Chair Sherrod Brown (D-OH) and 17 Senate Democrats also responded to the FHFA by supporting rent increase limits and other tenant measures on properties with federally backed loans from the GSEs. (
Senate Banking Committee letter
, Aug. 1) # # #