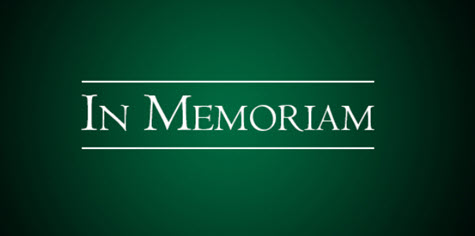 Real Estate Roundtable members Stanley Chera and Mayer Greenberg, both from New York, passed away this month.
Stanley Chera founded Crown Acquisitions with Isaac Chera Sr. and built it over a span of three generations to include ownership interest in dozens of retail and office properties throughout North America, including trophy buildings in Manhattan. He was a member of The Roundtable since 2015.


President Trump called out Mr. Chera at a 2019 rally in Grand Rapids, Michigan, as "one of the biggest builders and real estate people in the world."


Mayer Greenberg, a real estate tax attorney with Kramer Levin was also a member of The Roundtable and an active member of its Tax Policy Advisory Committee (TPAC). He advised domestic and foreign investors on the tax implications of complex commercial transactions, including joint ventures, mergers, acquisitions and other business restructurings.


Before joining Kramer Levin Naftalis & Frankel LLP in 2019, Mr. Greenberg was a partner with Stroock & Stroock & Lavan LLP.
Roundtable President and CEO Jeffrey DeBoer said, "We are saddened by the loss of two well-established professionals in commercial real estate who participated in The Real Estate Roundtable for several years. Both Stanley Chera and Mayer Greenberg were generous with their time and expertise in helping their colleagues, the industry and our organization grow and adapt to rapid changes in the policy and business landscape. We will miss them and we extend our sincere condolences to their families."
# # #