The Inflation Reduction Act (IRA) that passed Congress today (see story above) – "includes the largest expenditures ever made by the federal government to slow global warming." (New York Times, Aug. 7) The bill "would spend nearly $370 billion on a raft of tax credits to help stimulate adoption of clean energy technologies." (POLITICO, July 28)

Key CRE Credits and Deductions (RER Fact Sheet)
A number of the IRA's revisions to the federal tax code can help the U.S. real estate sector reduce GHG emissions. The Real Estate Roundtable has prepared a fact sheet summarizing key IRA incentives, including:

A revised tax deduction at Section 179D, to encourage existing commercial building "retrofit" projects that cut energy consumption by at least 25%;

A revised tax credit at Section 45L, to encourage new energy efficient multifamily construction;

An expanded tax credit at Section 48, to support investments in solar, combined heat and power, microturbines, energy storage, dynamic glass, grid interconnection, fuel cells, geothermal heat pumps, and other clean energy technologies;

A new code section to allow businesses that cannot typically benefit from tax incentives because of income limitations (such as REITs) to transfer certain credits to unrelated third parties.

The Senate Finance Committee has provided a summary of all incentives in the IRA's "Energy Security" Subtitle D.

Roundtable Advocacy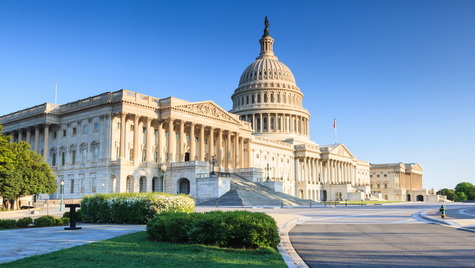 The Roundtable has long advocated for code changes that can make clean energy incentives more usable for building owners, managers, designers, and financiers. (See Roundtable Weekly, Nov. 19 and May 28, 2021).

The IRA includes a number of The Roundtable's recommended changes. As our analysis of Subtitle D continues, RER's fact sheet will be updated and revised.

The Internal Revenue Service (IRS) is expected to issue multiple regulations and guidance documents in the coming months that implement the new law. The Roundtable will provide comments as new rules are proposed to help accelerate the CRE industry's investments in tackling the climate crisis.

# # #