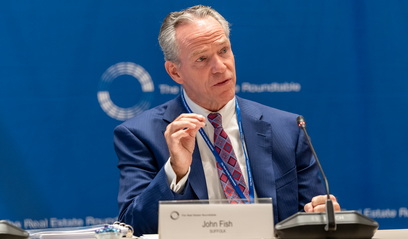 This week, Real Estate Roundtable leaders emphasized the need for federal regulators to allow more flexibility for lenders and borrowers to restructure commercial real estate loans facing potential default—as the Federal Reserve reported that CRE poses a potential risk to financial stability. (Fed's Financial Stability Report, May 2023)
Request for Time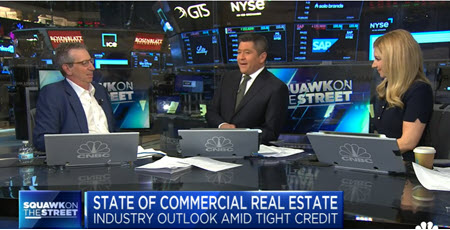 Real Estate Roundtable Chairman Emeritus Bill Rudin, above left, (Co-Chairman and CEO, Rudin Management Co.) discussed similar topics today on CNBC's Squawk on the Street.


"We are going to have to figure out a plan with the federal government to allow banks to have some time to work through some of these loans. It has been done before, so you can restructure, and get more equity into the deal, so that we don't see this cascade of defaults that we've already started seeing happening. There has to be some thought to give banks, owners, and developers time to restructure loans," Rudin said.
Fed Reports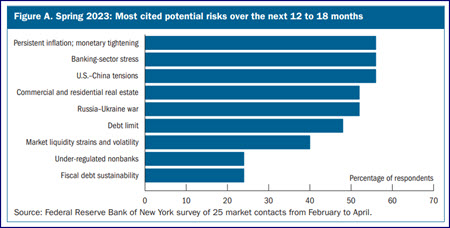 The Roundtable continues to urge federal regulators to issue guidance that would give financial institutions increased flexibility to refinance loans with borrowers and lenders. The various market pressures facing CRE will be discussed during The Roundtable's all-member Annual Meeting on June 13-14 in Washington.
# # #