The Real Estate Roundtable is saddened by the recent passing of real estate industry veteran Joe Stettinius. An active Roundtable member, he was most recently named executive vice chairman of strategic investments for the Americas at Cushman & Wakefield.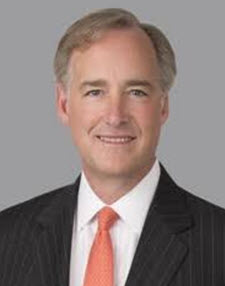 Joe Stettinius – Cushman & Wakefield's CEO of Americas
Since the mid-1980s, Joe worked in every aspect of commercial real estate – from financing to development to research and leasing. In 2010, he helped launched Cassidy Turley from a network of brokerages affiliated with Colliers International and his former employer, Cassidy & Pinkard.
He played a key role in two significant mergers – Cassidy Turley's merger with DTZ in January 2015, followed by DTZ's merger with Cushman & Wakefield, which created a 43,000-employee global giant. (Biz Journals and BizNow, Feb. 2)
Cushman & Wakefield issued a statement that included, "Joe was committed to his friends and colleagues, helping them transform into the best version of themselves. He will be remembered for his dedication to diversity – building a culture where all could succeed." (Cushman & Wakefield, Feb. 2)