The Real Estate Roundtable on March 21 submitted comments to the Securities and Exchange Commission (SEC) opposing a proposal that would impose new reporting requirements on real estate investment and private equity advisers, including a mandate to file reports within one business day of certain events. The proposal "presents significant compliance and operational challenges for private real estate fund sponsors, with no added benefit to investors and no relation to the intent of Form PF in monitoring systemic risk," according to The Roundtable's letter.
Cost and Timing Burdens
The SEC's proposal would impose new requirements on Form PF, the confidential reporting form for certain SEC-registered private fund advisers. The proposal reflects the SEC's experiences with recent market turmoil, including the COVID-19 crisis and the January 2021 market volatility impacting certain stocks. (SEC, Jan. 26 News Release | Fact Sheet | Proposed Rule)

New disclosure obligations in the Commission's proposal include:


Additional reporting requirements for large hedge fund advisers and advisers to private equity funds, obligating such advisers to report a number of specified events to the SEC within one business day of their occurrence;


A lowered threshold for large private equity adviser reporting;


Certain revised reporting questions for private equity funds; and


Enhanced reporting requirements for large liquidity fund adviser.
The Roundtable's Response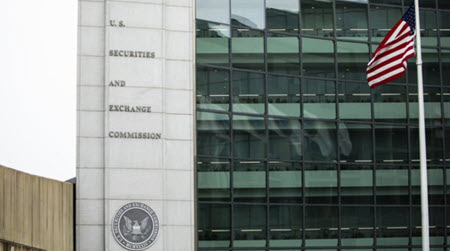 The Roundtable's March 21 comment letter details why the proposed reporting requirements for Form PF should not be adopted. While the letter acknowledges the SEC's intention to enhance the monitoring of systemic risk, it also outlines how the proposed reporting requirements present significant compliance and operational challenges for private real estate fund sponsors. Some of the key points made against the proposed new requirements include:



A one-day reporting requirement imposed on private equity advisers for any reason is unprecedented, and a requirement to report the specific transactions and events deemed by the SEC to be systemically important is wholly unsupported.


The proposed amendments to Section 4 of Form PF impose onerous new reporting requirements that force "large private fund advisers" to report sensitive information unrelated to monitoring for systemic risk.


The significant added cost and timing burdens of the proposed amendments are unreasonable and do not provide investors with commensurate benefits or protections or enhance systemic risk monitoring.


The reduced threshold for reporting private equity advisers is arbitrary. The SEC's rationale for choosing 75% of committed capital as a meaningful threshold for purposes of FSOC's systemic risk-monitoring function is unclear.
A March 16 analysis of the proposed SEC amendments on Form PF is available from Dechert LLP. The Roundtable's Real Estate Capital Policy Advisory Committee (RECPAC) will continue to respond to the SEC's various proposed regulatory initiatives with its industry and coalition partners.
# # #