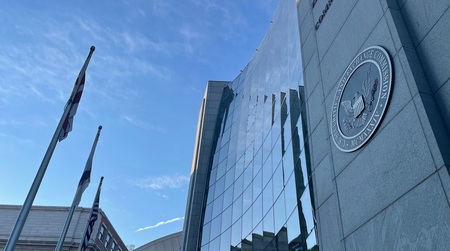 Real Estate Roundtable members received a survey earlier today that will help formulate comments in response to a proposed rule issued on March 21 by the U.S. Securities and Exchange Commission (SEC) regarding corporate disclosures of climate-related financial risks. (Roundtable Weekly, March 25)
Roundtable Member Participation
The Roundtable requests that members respond to the SEC climate issues survey by COB April 11.


Before submitting responses to the survey, members are encouraged to review The Roundtable's fact sheet summarizing the SEC's proposed rule.


The survey sent today aims to obtain a high-level understanding of the existing practices and standards used by Roundtable members in assessing and quantifying the following:



greenhouse gas (GHG) emissions across their portfolios,
their buildings' electricity use,
impacts to their real estate assets from floods and rising sea levels,
how they interact with their tenants on these matters, and
similar questions that will likely require registered companies to report on their climate-related financial risks.



If any Roundtable member has questions about the survey, please contact Roundtable Senior Vice President and Counsel, Duane Desiderio.
SEC Climate Risk Proposal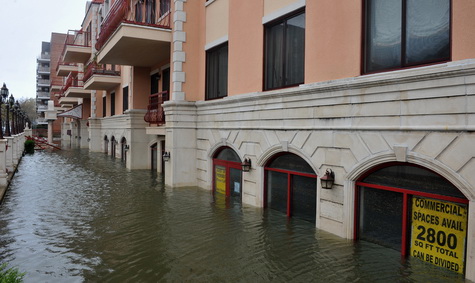 The proposed rule has no immediate effect. If the proposal is finalized, all companies registered with the SEC would be required to report, measure, and quantify "material" risks related to climate change in their annual Form 10-Ks and certain other filings. (SEC News Release | Proposed Rule | Fact Sheet, March 22)


Compliance would phase-in over the next several years. For example, registrants with a global market value of $700 million or more would need to comply first for filings in FY 2024 (covering FY 2023 emissions).


"Limited assurance" from independent third party verifiers, regarding so-called Scope 1 and Scope 2 emissions, would be required for the first two compliance years. Thereafter, "limited assurance" would ramp-up to "reasonable assurance" at a level provided in a financial statement audit filed with a 10-K.


Indirect "supply chain" emissions – known as "Scope 3" – are considered the most difficult emissions to measure and quantify. Under the SEC's proposal, reasonable efforts to report on Scope 3 emissions would receive a "safe harbor" from certain liability under federal securities laws. Also, third-party verification of Scope 3 reporting would be optional.
The SEC proposal, formally titled "Enhancement and Standardization of Climate-Related Disclosures for Investors," is considered a key component of the Biden Administration's efforts to cut U.S. greenhouse gas emissions by as much as 52% (below 2005 levels) by 2030. (CBS-AP | Bloomberg | Axios, March 21)
# # #