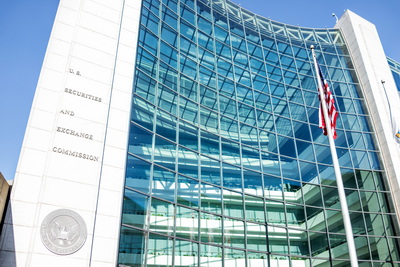 The Real Estate Roundtable urged the Securities and Exchange Commission (SEC) this week to exempt real estate from a proposed Safeguarding Advisory Client Rule that could severely limit advisory clients' ability to invest by fundamentally changing the ownership and transfer rights of real estate. The proposed rule currently includes a conditional exception for real estate assets, which would impose a new layer of unclear and unnecessary oversight—and inject significant confusion into well-established transaction protections, rules, and procedures governing real estate transactions. (Roundtable letter, Oct. 30 and SEC Proposed Rule)
The "Proposing Release"
The Oct. 30 letter from Real Estate Roundtable President and CEO Jeffrey DeBoer reiterated current legal protections that promote the safe-keeping of real estate assets held in advisory accounts or funds. DeBoer urged the SEC "… in the strongest possible terms to exclude real estate from the scope of any final [Safeguarding] rule," citing the ample set of existing protections that prevent real estate assets from fraudulent transfer.
The letter also emphasized that the SEC has not coherently explained how the Proposed Safeguarding Rule would apply to real estate.
Current law (the "Custody Rule") under the Investment Advisers Act of 1940 requires an investment adviser to maintain clients' funds and securities with a qualified custodian. The new proposed SEC rule would expand this requirement to maintain all advisory client assets with a qualified custodian.
Since it is not possible to maintain real estate and certain other physical investments with a qualified custodian, the proposal includes a conditional exception that includes the following language:
"In the real estate context, a deed or similar indicia of ownership that could be used to transfer beneficial ownership of a property would not qualify for the exception, but the physical buildings or land would qualify."
The Roundtable's letter challenges this "Proposing Release" as confusing, impractical, and unworkable for holding and transferring real estate deeds. It also conflicts with current state and country chain of custody legal requirements that govern real estate transactions.
The letter also notes the SEC could chose to make the conditional exemption available to real property, because a physical asset cannot be maintained with a qualified custodian. Additionally, the requirement to maintain custody of deeds with a qualified custodian—compared to recording the interest with a governmental authority—serves no regulatory purpose.
Existing Layers of Safeguards

Other existing safeguards come into play. State laws currently require signature verifications, notarizations, and accompanying IDs that provide significant hurdles to an attempted fraudulent transfer.
Modern real estate transactions in the United States also require buyers and lenders to obtain title insurance, which involves a title insurance company to engage in substantial due diligence of the chain of ownership. Real estate lawyers representing the buyer and/or seller represent yet another intermediary, since they are often involved in these asset transactions to provide yet another source of gatekeeper protections.
The Roundtable letter states the SEC must explain how it would be possible to maintain title or deed with a qualified custodian since the "Proposed Rule would fundamentally change the ownership and transfer rights of real estate." The letter states the SEC should avoid any final rule that would limit clients' access to, or unduly burden, investment in the real estate asset class.
The Proposing Release also contains no evaluation of any risk of loss for real estate assets—it only asserts such risk as a theoretical matter.
The Roundtable and a diverse group of 25 trade associations previously wrote to SEC Chair Gary Gensler to oppose the Safeguarding Advisory Client Rule proposal and explain the negative impacts it would have on investors, market participants, and the financial markets. This week's letter from The Roundtable focused exclusively on the proposal's impact on real estate assets. (Roundtable Weekly, Sept. 15)
The Roundtable's Real Estate Capital Policy Advisory Committee (RECPAC) Custody Rule Working Group developed this week's comments and met today with the SEC's Division of Investment Management about the proposal. RECPAC is scheduled to meet Nov. 8 in New York City.
# # #