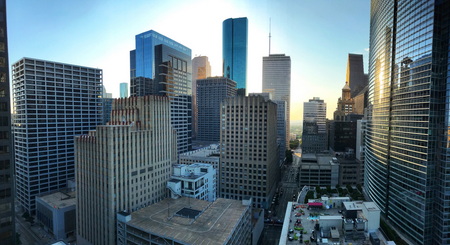 Reports released this month show the challenges companies face to quantify indirect "Scope 3" GHG emissions that emanate from an organization's value chain. These studies support recent remarks from U.S. Securities and Exchange Commission (SEC) Chair Gary Gensler that Scope 3 reporting is not "well-developed," and "adjustments" could be made to the agency's highly anticipated climate risk reporting rule. (CNBC, March 6 and Roundtable Weekly, March 10)
Reporting Categories
A

report from environmental disclosure platform CDP

examined survey responses from more than 18,700 companies. CDP found that

a company's limited influence over emissions in its supply chain, lack of data, and/or low-quality data

are the biggest challenges for Scope 3 disclosures.

CDP's report noted that only 41% of responding companies reported on at least one of the 15 Scope 3 "indirect" emissions categories. In contrast, 72% of CDP-responding companies reported Scope 1 ("direct") and/or Scope 2 ("electricity") emissions. (ESG Today, March 15)
The most commonly reported Scope 3 emission category (42%) reported by all sectors in was emissions from "business travel," perhaps the easiest category to calculate. (CDP, Scope 3 Categories by all Sectors)
Real Estate & Scope 3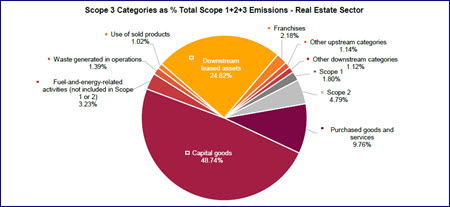 A technical note to CDP's report, above, provides statistics specifically on Scope 3 disclosures from building developers, owners, and REITs. According to CDP:

Scope 3 emissions on average contribute over 85% of a commercial real estate company's entire footprint.
Embodied emissions from construction materials (steel, concrete) was the most significant Scope 3 category reported by 156 real estate companies.
"Downstream" emissions from tenants was the second most significant category, comprising 27% of total Scope 3 emissions and 25% of total Scope 1+2+3 emissions.
Executives on Scope 3

A separate Workiva/PwC survey, above, on expected SEC disclosure requirements and ESG reporting compiles the responses of 300 executives at U.S.-based public companies.
Key findings from the "Change in the Climate" report include:

95% of corporate executives say they are prioritizing ESG reporting more now than before the SEC's proposed rule.
36% don't feel their company is staffed appropriately to meet the SEC's proposed disclosure rule.
60% of respondents said they would need an extra 1-3 years to estimate and report on Scope 3 emissions—after any Scopes 1 and 2 requirements take effect.
61% of respondents believe the SEC rule will cost their companies at least $750K in the first year of compliance.
Separately, Senate Majority Leader Chuck Schumer (D-NY) this week commented on a proposed House of Representatives energy package (H.R. 1), which focused on measures impacting fossil fuels, as a "non-starter" for congressional negotiations. (Politico, March 15)
# # #