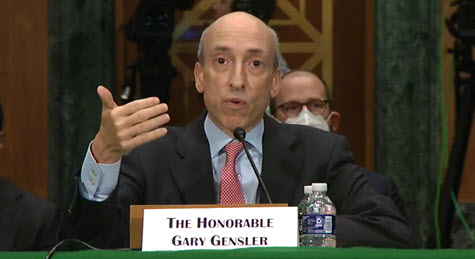 U.S. Securities and Exchange Commission (SEC) Chair Gary Gensler commented on March 6 that the agency's forthcoming rule on climate reporting may be scaled-back, including its proposal for sweeping disclosures on Scope 3 GHG emissions, according to CNBC.
Scope 3 Proposal
Scope 3 refers to indirect emissions that are part of an organization's value chain but not owned or controlled by the reporting company. The 2022 SEC proposal would require corporate issuers of securities to estimate and report Scope 3 emissions "if material" in 10-Ks and other filings. (SEC News Release, March 22, 2022)
Roundtable comments submitted last June called the SEC's proposed treatment of Scope 3 disclosures a "back-door mandate" and urged the agency to drop it. (Roundtable Weekly, June 10, 2022)
The SEC's final rulemaking process is ongoing. Gensler acknowledged that the agency received a record 15,000 public comments and "adjustments" to the proposed rule were likely. (Bloomberg Law, March 6; CNBC, Feb 10)
Some stakeholders have signaled potential litigation by questioning whether the SEC has "clear" legal authority to regulate climate matters in light of recent Supreme Court precedent. (SCOTUSblog, June 30, 2022 | Pensions & Investments, March 7, 2023)
Gensler told POLITICO this week that any final climate rule must be "durable" and "sustainable." "It doesn't protect investors … if we have a rule overturned in court," he said.
Congress Weighs In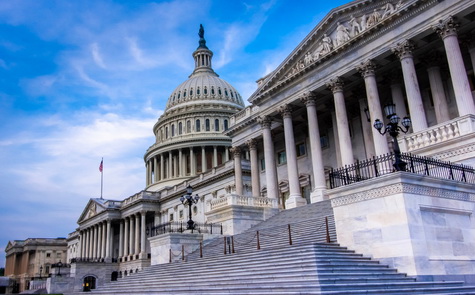 The SEC's climate rule is the focus of dueling letters by members of Congress. Democrats wrote in a March 5 letter that the agency should not "soften" or "scale back" proposed climate discloures. Reports that the SEC might "curtail" Scope 3 reporting, among other matters, are "deeply concerning," the Democrats wrote.
Republicans wrote to Gensler on Feb 22, stating the proposed rule exceeds the Commission's authority. The GOP letter states, "Congress created the SEC to carry out the mission of protecting investors, maintaining fair, orderly, and efficient markets, and facilitating capital formation—not to advance progressive climate policies."
A final rule is anticipated from the SEC this spring. The Roundtable's Sustainability Policy Advisory Committee (SPAC) will continue to track any developments on the agency's proposed rule and other climate-related regulatory proposals affecting CRE.
# # #