Sen. Joe Manchin (D-WV) and Democratic Senate leadership reached a side deal on federal energy permitting this week, separate from the larger reconciliation bill agreement addressing climate, taxes, and drug pricing reform. (PoliticoPro, One-page summary of agreement and Washington Post, Aug. 1)
Energy Permitting Provisions
An outline of the energy permitting agreement shows that an eventual bill would direct the President to designate and periodically update a list of at least 25 high-priority energy infrastructure projects and prioritize their approvals by federal agencies.


The agreement could lead to policies that accelerate federal approvals for long-distance transmission lines needed to help "clean the grid" and deliver renewable energy generated in rural areas to cities.


The agreement would also limit National Environmental Policy Act (NEPA) reviews for major federal projects to two years, and one year for lower-impact projects. NEPA requires federal agencies to assess alternatives to their proposed actions that have lesser environmental impacts. (EPA fact sheet)


The Democratic senators agreed with House Speaker Nancy Pelosi (D-CA) that the permitting agreement could be added to a stopgap spending measure to fund the government after Sept. 30. (BGov, Aug. 3)


In May, the Biden administration released a Permitting Action Plan to strengthen and accelerate Federal permitting and environmental reviews. Another package of White House changes to permitting rules is expected later this year. (Roundtable Weekly, April 22 | White House news release, May 11 | BGov, Aug. 4).
Climate Financial Risk Tool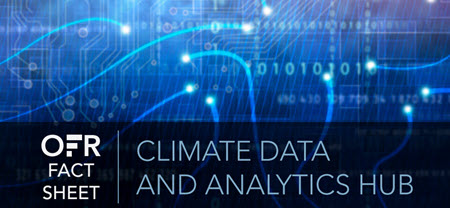 The Treasury Department launched its Climate Data and Analytics Hub pilot, which aims to provide regulators with data, software and tools to gauge climate change risk to the financial system. (Treasury Department Fact Sheet)
Initial access to the pilot will be limited to the Federal Reserve Board of Governors (FRB) and the Federal Reserve Bank of New York (FRBNY), with the goal of expanding access to all of the Financial Stability Oversight Council (FSOC) member agencies.
# # #