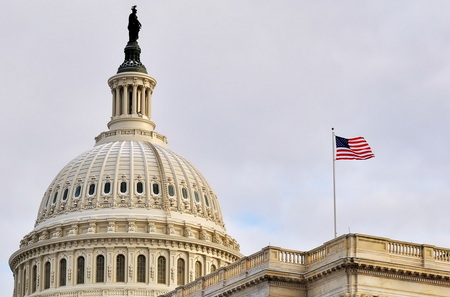 Congressional Republicans this week proposed legislative measures—aimed at helping middle-class savers and spurring investment without further increasing inflation—as a precursor of GOP economic policies that may be promoted during the fall's midterm elections. Senate and House announcements on inflation followed last week's Labor Department report showing the consumer price index reached 8.6 percent in May. In response, the Federal Reserve raised interest rates by 75 basis points, its largest hike since 1994. (
Wall Street Journal
and
Tax Notes
, June 14 |
CNBC
, June 15)
Senate GOP Proposal
This week, Sens. Chuck Grassley (R-IA), John Barrasso (R-WY), Steve Daines (R-MT), and James Lankford (R-OK) introduced the Middle-Class Savings and Investment Act. The legislation aims to help the middle class through tax cuts and savings incentives, paid for by extending the current $10,000 cap on the deduction for state and local taxes. (Sen. Grassley news release, June 14)
The Republican-introduced bill would:

Expand the Zero Rate Bracket for Capital Gains and Dividend IncomeThe legislation would increase the size of the zero percent tax bracket for long-term capital gains and qualified dividends. Under the proposal, a married couple with income under $178,000 would not owe tax on capital gains and dividend income.
Provide Relief from the Net Investment Tax for a Married CoupleThe legislation would exempt the first $400,000 earned by a married couple from the 3.8 percent net investment income tax that otherwise applies to capital gains, dividends, and passive rental income. Currently, the first $200,000 earned by an individual and $250,000 earned by a married couple is exempt from the tax.
Create and Expand Tax Relief for Interest Income and Retirement SavingsThe legislation would allow individuals to exclude up to $300 ($600 if married) of interest income from taxation. Additionally, the bill would expand the tax credit that encourages low-income taxpayers to contribute to a qualified retirement account. (Backgrounder on the Senate legislation)

The bill would be paid for by extending the current $10,000 cap on the deductibility of state and local taxes for three years, or however long is needed. The deduction is scheduled to expire at the end of 2025.
House Republican Outline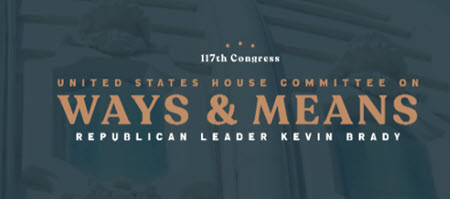 On June 14, House Ways and Means Committee Republicans released a one-page document outlining a six-point plan to combat inflation. The GOP calls for repurposing $170 billion in unspent pandemic federal aid for deficit reduction while pursuing permanent tax relief. The list of principles also urges policymakers to reject the Biden administration's proposed overhaul of the tax code affecting corporations and wealthy individuals. (BGov, June 15)
The proposals to fight inflation by congressional Republicans seek to provide a contrast to the approach by Democrats, which includes cutting prescription drug costs and increasing taxes on oil company profits. (PoliticoPro, June 14)
The Roundtable's Tax Policy Advisory Committee (TPAC) met today in conjunction with The Roundtable's 2022 Annual Meeting to discuss policy issues affecting the taxation of commercial real estate. (
See story above
).
# # #