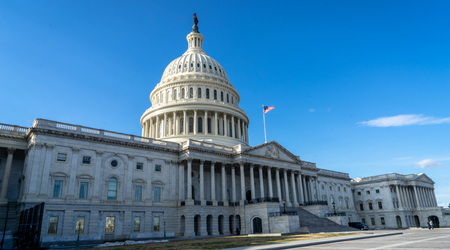 The end of the government's fiscal year is only two weeks away as congressional leaders continue to work on the scope of a Continuing Resolution (CR) that would extend federal funding into mid-December.
CR Scope
The Senate will move first to determine if other bills will be attached to the stopgap—the final legislative package before November's mid-term elections. (House Majority Leader Steny Hoyer (D-MD) website, Sept. 12)
The process of moving the funding package has been complicated by a deal reached last month between Senate Majority Leader Charles Schumer (D-NY) and Sen. Joe Manchin (D-WV) to consider permitting rules for energy pipelines and exports. The agreement was reached to secure Manchin's support for the Inflation Reduction Act. (Roundtable Weekly, Aug. 12 and Manchin's Outline of Energy Permitting Provisions)
Sens. Schumer and Manchin are working to gather support for permitting legislation, which would require 60 votes to pass the Senate. In the House, a coalition of 77 Democrats recently expressed their disapproval of linking a permitting reform bill to the "must-pass" CR. (Reuters and The Hill, Sept. 13)
House Speaker Nancy Pelosi (D-CA) addressed the possibility of a permit bill yesterday. "We have agreed to bring up a vote, yes. We never agreed on how it would be brought up, whether it be on the CR, or independently or part of something else. We'll just wait & see what the Senate does," Pelosi said. (E&E News, Sept. 15)
A CR that expires in December could be followed by consideration of a FY2023 "omni" spending package —with possible extensions of certain tax provisions—during a lame-duck session.
Post-Election Tax Agendas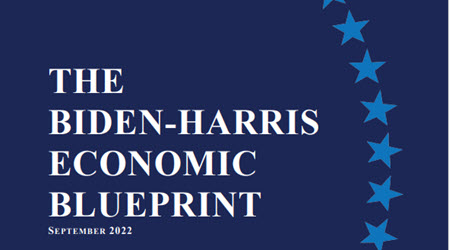 House Republicans plan to unveil an outline of their "Commitment to America" platform on September 23 in anticipation of the November 8 midterm elections. (Tax Notes, Sept. 15)
Rep. French Hill (R-AR), a member of the GOP Jobs and the Economy task force, told Tax Notes there will be a "skinny version" of the House GOP Platform and a less widely circulated "deep blueprint for legislative work to lay out that first year of Congress."
Extending portions of the Tax Cuts and Jobs Act past their December 31, 2025 expiration will be at the core of the the House Republican tax plan— including 2017's tax reductions for individuals, the 20 percent rate cut on pass-through income, and bonus depreciation. (Tax Notes, Sept. 15)
The White House released its own economic blueprint last week, reciting recent accomplishments and signaling tax measures it plans to pursue, including tax increases on capital gains, carried interest, and the step-up in basis of assets at death, as well as a new minimum tax on billionaires' wealth. (White House news release and blueprint, Sept. 9)
Meanwhile, the Biden administration announced plans on Wednesday to distribute $900 million throughout the country to build electric vehicle infrastructure across 53,000 miles of the national highway system—funding that is part of last year's bipartisan infrastructure law. (PoliticoPro, Sept. 14)
Transportation Secretary Pete Buttigieg said, "With the first set of approvals we are announcing today, 35 states across the country—with Democratic and Republican governors—will be moving forward to use these funds to install EV chargers at regular, reliable intervals along their highways." (Approvals and each state's deployment plan for 2022)
The CR, midterm elections, and the legislative outlook for the lame-duck session will be among the topics of discussion during The Roundtable's Fall Meeting on Sept. 20-21 in Washington.
# # #