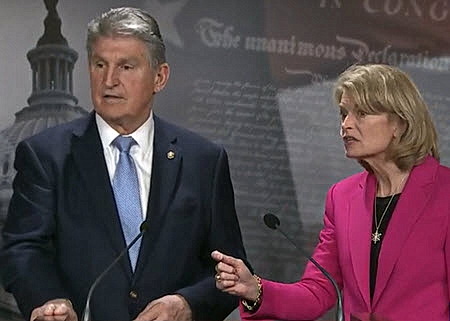 Senators Joe Manchin (D-WV), left, and Lisa Murkowski (R-AK), right, have led bipartisan meetings with lawmakers over the last two weeks to explore potential areas of agreement for a scaled-back energy and climate legislative package before the midterm elections. (Politico Morning Energy and E&E News, May 5 | The Hill, April 25)
BBB Energy Measures
$300 billion in clean energy tax credits were part of last year's failed, multi-trillion Build Back Better (BBB) Act, which Democrats advanced through the House under fast-track, filibuster-proof budget reconciliation rules. The Roundtable sent a letter in November to congressional tax writers with specific recommendations to improve the BBB bill's energy tax provisions affecting real estate. (Roundtable Weekly, Nov. 19)


The BBB legislation stalled in the Senate after failing to attract key Democratic votes from Sens. Manchin and Kyrsten Sinema (AZ). Manchin's concern about rising inflation led to his opposition of the bill. (Wall Street Journal, April 28)


Last week, Sen. Sinema discussed the post-BBB policy landscape during The Roundtable's Spring Meeting in Washington. Other featured speakers included Sens. Bill Cassidy (R-LA) and John Hickenlooper (D-CO), who are among the members of the bipartisan group. (Roundtable Weekly, April 29 and E&E News, May 5)
Search for Agreement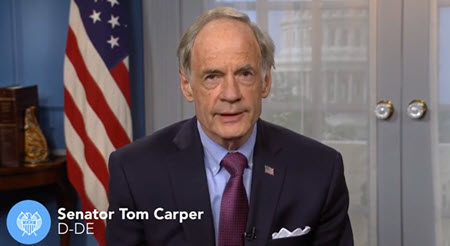 This week, the BBB Act's energy-related tax credits were a focus of the small bipartisan group, which also included Senate Environment and Public Works Chair Tom Carper (D-DE), above.


Carper on May 5 said, "I think some progress was made in better understanding what the Finance Committee voted on in the energy tax package that was debated and voted on months ago." He added, "Republicans will not be anxious to support any kind of reconciliation bill. But let's see how much we can get done in a bipartisan approach." (Politico Morning Energy, May 5)


Another meeting participant, Sen. Kevin Cramer (R-ND), said general discussions need to eventually produce an agreement on specific measures "long before" the July 4th recess. Cramer also told E&E News that any Republican support for a bipartisan package "depends on how long Santa's list is."


Support for a bipartisan clean energy package would need to clear a 60-vote threshold in the Senate to pass the evenly-divided chamber before November's midterm elections.
Sen. Chris Van Hollen (D-MD) recently stated, "I think it's a make-or-break moment for the elements of Build Back Better that are still on the table. The clock is ticking. This is a perishable moment." (Wall Street Journal, April 28)
# # #