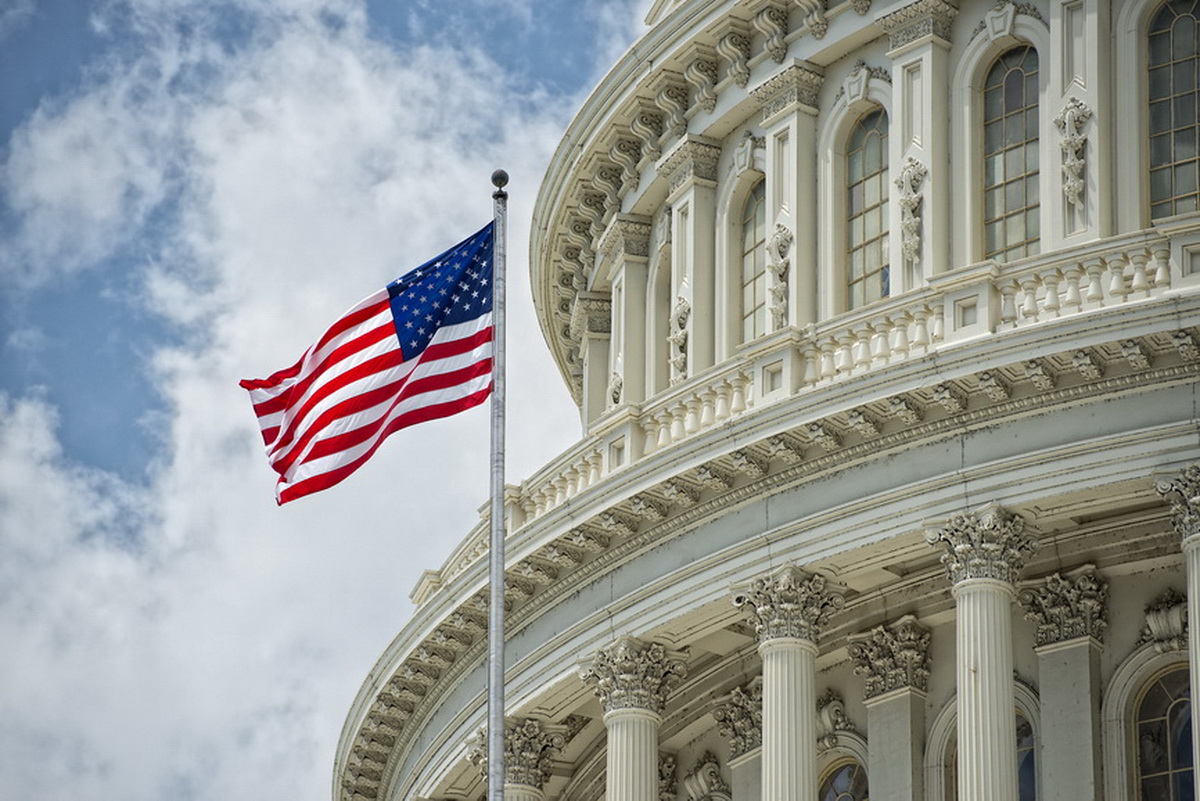 Congress faces a Dec. 20 deadline to fund the government or risk a shutdown as the impeachment process continues in the House, with a likely trial in the Senate beginning in January.
Funding for the National Flood Insurance and EB-5 investor programs are currently operating under a four-week spending bill signed by President Trump on Nov. 21. Without a spending bill or a "Continuing Resolution" (CR) extending current funding, the programs will shutdown on Dec. 21 until Congress reaches a resolution. (Roundtable Weekly, Nov. 22)


Several legislative measures – including an end-of-year tax policy bill and reauthorization of the Terrorism Risk Insurance Act (TRIA) – may compete for inclusion in a must-pass "omnibus" spending package. Yet lawmakers may not have enough time to complete fiscal 2020 appropriations before current funding runs out in two weeks. Another CR is a possibility before Congress breaks for the holiday.


The contentious issue of appropriating Department of Homeland Security (DHS) funds for a wall on the border with Mexico remains a sticking point in negotiations. This same issue led to a historic, 35-day government shutdown from Dec. 22, 2018 to Jan. 25, 2019.


This year, the Trump Administration has requested $8.6 billion for Fiscal Year 2020 to build the wall – and an additional $3.6 billion to restore military base funding that was previously transferred toward partial wall construction. An administration official said President Trump will not sign any nondefense bill until funding for DHS and a border wall are resolved. (CQ, Dec. 4)


Among the legislative measures of importance to commercial real estate that may be included in a year-end omnibus are tax extenders and technical corrections.


Negotiations on a tax package and extenders have been difficult, according to Senate Finance Chairman Chuck Grassley (R-IA). "It's different this year from other years," he said. (Politico, Dec. 5)


House Ways and Means Committee Chairman Richie Neal (D-MA) said yesterday that some technical corrections to the 2017 tax overhaul law could become part of a year-end tax bill. "I'm interested in some technical corrections," Neal said, adding that they could include a fix to an error that prevents restaurants and retailers from immediately expensing the cost of interior renovations. (BGov Tax, Dec. 5)


A top legislative priority for CRE that is also outstanding is a seven-year TRIA reauthorization, which passed the House on Nov. 18 (H.R. 4634) as the Senate Banking Committee advanced a similar bill (S. 2877) on Nov. 20. (Roundtable Weekly, Nov. 22)


The Real Estate Roundtable is working with its partners in the Coalition to Insure Against Terrorism (CIAT) to urge Senators to include the TRIA reauthorization in a possible year-end spending package. CIAT sent a letter this week to all Senators urging them to co-sponsor S. 2877 and secure its passage before the end of 2019. (CIAT Letter, Dec. 2)


The Roundtable and its CIAT partners continue to meet with Senate offices to encourage increased support for S. 2877. Sen. Thom Tillis (R-NC) is the lead sponsor, with 17 bipartisan cosponsors.


As Congress attempts to juggle many legislative priorities – including an updated version of a trade agreement with Mexico and Canada (USMCA) and a bill on prescription drug costs – the pressure to pass multiple appropriations bills funding government agencies may lead to a Continuing Resolution extending current funding.
House Majority Leader Steny Hoyer (D-MD) told reporters this week, "I don't want to contemplate having bills pushed over [into 2020] because we can't get agreement." (CQ, Dec. 4)
# # #