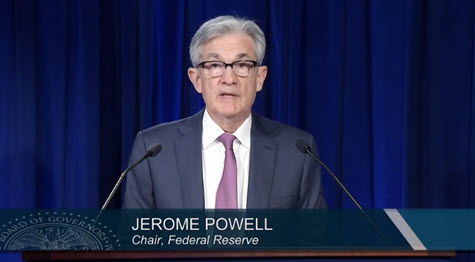 The Federal Reserve yesterday announced an expansion of its $600 billion Main Street Lending Program (MSLP) to help credit flow to small and medium-sized businesses that were in sound financial condition before the pandemic. (Fed news release and Wall Street Journal, April 30)
As part of its broad effort to support the economy, the Fed's action will assist businesses that were either unable to access the Small Business Administration's (SBA) Paycheck Protection Program (PPP) or that require additional financial support after receiving a PPP loan. It is important to note that MSLP loans (as opposed to PPP loans) are not forgivable.


Three separate facilities make up the MSLP: (1) the Main Street New Loan Facility (MSNLF); (2) the Main Street Priority Loan Facility (MSPLF); and (3) the Main Street Expanded Loan Facility (MSELF). (Steptoe, comparison chart, May 1)
The changes include:
• Creating a third loan option, with increased risk sharing by lenders for borrowers with greater leverage;
• Lowering the minimum loan size for certain loans to $500,000 from $1 million; and
• Expanding the pool of businesses eligible to borrow for businesses that may already have significant debt.
Businesses with up to 15,000 employees or up to $5 billion in annual revenue are now eligible, compared to the initial terms, which were for companies with up to 10,000 employees and $2.5 billion in revenue.


According to Steptoe, each MSLP facility uses the same borrower eligibility criteria and have similar commercial components – including the same term (four years), interest rate (LIBOR plus 3%), deferral of principal and interest for one year, and permit prepayment without penalty. For lenders, the risk retention requirement varies: 5% for the MSNLF and MSELF, and 15% for the MSPLF.


The Roundtable and Nariet on April 22 wrote to Treasury Secretary Steven Mnuchin and Fed Chairman Jay Powell to request specific changes that would enable CRE borrowers to more efficiently access the Main Street New Loan Facility (MSNLF) and Main Street Expanded Loan Facility (MSELF). (Joint letter, April 22)


The joint industry letter addresses (1) Underwriting/ Leverage Limitations/ Loan Size, (2) Distributions/ REITs (3) Loan Terms (4) Applicable Interest Rate Index and (5) Program Timing.
The Fed states that a start date will be announced soon for the MSLP. (Main Street Lending Program FAQs, April 30)
Fed Chairman Powell Recommends More Fiscal Response
Federal Reserve Chair Jay Powell on Wednesday said concerns about the rising national debt should not limit the federal government's efforts to counter the coronavirus pandemic's economic impact.
After announcing the Fed would leave interest rates near zero, Powell included a rare commentary on fiscal policy, urging lawmakers to pursue do more to support the economy. (Bloomberg, April 29)


"This is the time to use the great fiscal power of the United States to do what we can to support the economy," Powell said. "The time will come again and reasonably soon I think where we can think about a long-term way to get the fiscal house in order, and we absolutely need to do that ... But in my personal view, this is not the time to let that concern ... get in the way of us winning this battle," he stated. (Video and statements of The Fed's news conference)


Powell added, "I would say that it may well be the case that the economy will need more support from all of us if the recovery is to be a robust one." He also noted that "our credit facilities are wide open. We can do more on that front." (MarketWatch, April 29)


The Fed Chairman issued a somber warning of the long-term consequences of the coronavirus economic crisis. "These thousands of great medium- and small-size businesses are worth so much more to the economy than the sum of their net assets," Powell said. (Wall Street Journal, April 29)


He added, "It is heartbreaking, frankly, to see that all threatened now. Everyone is suffering here, but those who are least able to bear it are the ones who are losing their jobs and losing their incomes and have little cushion to protect them."
Powell added, that the Fed will use its powers "forcefully, proactively, and aggressively until we're confident that we're solidly on the road to recovery." (Video and statements of The Fed's news conference)
# # #