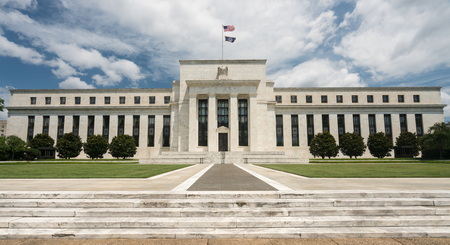 The Federal Reserve Board on July 19 invited comment on a proposal that implements the Adjustable Interest Rate (LIBOR) Act, which Congress enacted last year. The LIBOR Act provides a safe harbor for market participants who need to switch existing LIBOR-referencing financial contracts to a replacement benchmark for debt instruments before LIBOR reaches its final replacement date on June 30, 2023. (The Fed's Notice of Proposed Rulemaking, July 19 and Roundtable Weekly, March 11)
LIBOR and CRE
LIBOR, formerly known as the London Interbank Offered Rate, is the interest rate benchmark that was the dominant reference rate used in recent decades and remains in extensive use today in outstanding financial contracts — including commercial real estate debt, mortgages, student loans and derivatives — worth an estimated $223 trillion. (Roundtable Weekly, Dec. 10, 2021)
The LIBOR Act also provides that all contracts with no adequate fallback provisions for an alternative benchmark substitute will be replaced by the Secured Overnight Financing Rate (SOFR).
The Real Estate Roundtable and 17 national trade groups submitted letters last year on April 14 and July 27 to policymakers in support of measures to address "tough legacy" contracts during the transition away from LIBOR. (Roundtable Weekly, Dec. 10, 2021)
The Federal Reserve is working to mitigate potential risks and promote a smooth global transition away from LIBOR with both domestic and foreign supervisors. The Fed has emphasized the importance of preparation and transitioning to the market to ensure that supervised institutions can transition away from LIBOR. (The Fed Libor Transition webpage)
The Roundtable welcomes comments from its members on the proposed rulemaking and plans to work with its Real Estate Capital Policy Advisory Committee (RECPAC) on a response. For any questions, please contact The Roundtable's Senior Vice President Chip Rodgers or call 202-639-8400.