The Treasury Department's Financial Crimes Enforcement Network (FinCEN) warned financial institutions this week about how Russian elites and their proxies may attempt to evade sanctions by exploiting vulnerabilities in the U.S. commercial real estate market. (
FinCEN Alert
|
Bloomberg
and
Wall Street Journal
, Jan. 25)
Russian Exploitation
Treasury has imposed wide-ranging sanctions on certain Russian elites, their proxies, and others who have provided support for Russia's brutal war against Ukraine. (Treasury's Sanctions List Updates)
FinCEN Acting Director Himamauli Das said, "Today we are identifying red flags and typologies in commercial real estate transactions that financial institutions can use to remain vigilant in monitoring, detecting, and reporting suspicious activity that may be indicative of sanctions evasion by sanctioned Russia elites, oligarchs and their proxies." (Treasury news release, Jan. 25)
FinCEN's 11-page alert warns that sanctioned Russian elites and their proxies may pose as CRE investors seeking to evade sanctions by using shell companies, trusts, and pooled investment vehicles, including offshore funds, in order to avoid customer due diligence obligations and beneficial ownership protocols established by financial institutions.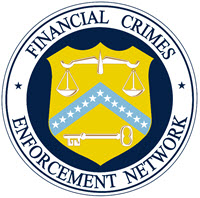 The alert also reminds financial institutions involved in loan syndication—including banks, life insurers, and other types of companies regulated by the Bank Secrecy Act—that Section 314(b) of the USA PATRIOT Act provides a safe harbor that offers protections from liability for financial institutions who share information with one another on suspected money laundering or terrorist activities.
Questions or comments regarding the alert should be sent to the FinCEN Regulatory Support Section at frc@fincen.gov.
The Treasury Department issued a final rule last Sept. that will require millions of companies to report information about their "beneficial owners"—persons who own at least 25% of a company or exert significant authority over it—to FinCEN. (
Roundtable Weekly
, Sept. 30, 2022 |
Final Treasury Rule
|
Fact Sheet
|
Wall Street Journal
and
Bloomberg Law
, Sept. 29) # # #