The wide-ranging impact of remote government work policies on office occupancy rates and CMBS exposure is the focus of a March 31 Trepp report that analyzed 20 metropolitan statistical areas (MSAs) with federal, state, and municipal governments as tenants. (TreppTalk, Seeking Office Answers? Look to the Largest Office Tenant… Government)
Remote Government Workforces
The federal government is the largest tenant of office spaces throughout the U.S. and its General Services Administration (GSA) leases over 43 million square feet, which equals one-third of the overall market. (Trepp, March 31 and Commercial Observer, Feb. 27)


Trepp notes, "The strategy the government deploys to get its workers back to the office will have a cascading effect on the rest of the CRE market."


Occupancy Rate Comparison by Geography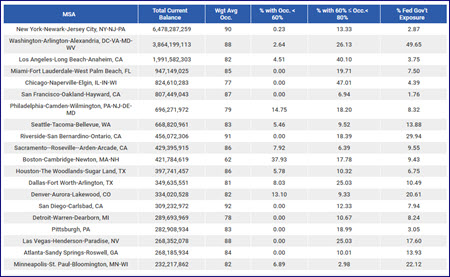 The Trepp table above shows the 20 MSAs with the largest outstanding loan balances for properties that have federal, state, and municipal governments as tenants. (Table data points in Excel here)


The analysis included 1,365 government-occupied properties across 837 loans, with a total outstanding loan balance of $25.9 billion. The majority of these loans with exposure to one or more government tenants are backed by office or mixed-use properties.


Prolonged uncertainty about return-to-office policies for GSA entities may eventually reduce current office space allocations. If government tenants vacate some of their offices, net operating income (NOI) could fall, adding more pressure on the loans that back these properties.
SHOW UP Act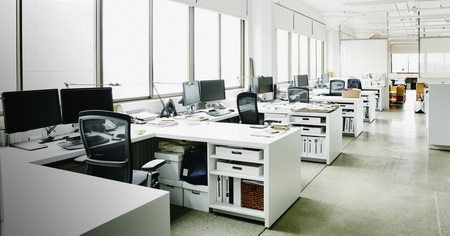 Trends in remote work, its ongoing impact on commercial real estate markets, and the SHOW UP Act will be topics for discussion during The Roundtable's Spring Meeting on April 24-25 in Washington, DC (Roundtable-level members only).
# # #