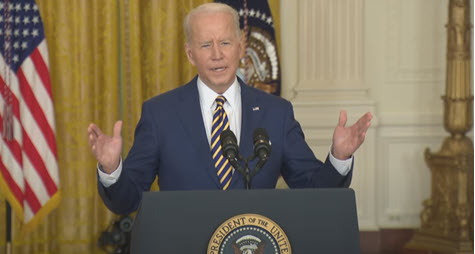 President Joe Biden acknowledged in a Jan. 19 news conference that his nearly $2 trillion social and climate package, the Build Back Better (BBB) Act, needs to be pared down in the face of stalled negotiations in the 50-50 Senate. "I think we can break the package up, get as much as we can now, come back and fight for the rest later," Biden said, noting there are some areas of agreement with key Democratic Sens. Joe Manchin of West Virginia and Kyrsten Sinema of Arizona. (CQ and BGov, Jan. 20)
Revamping BBB
Roundtable Support for Clean Energy Measures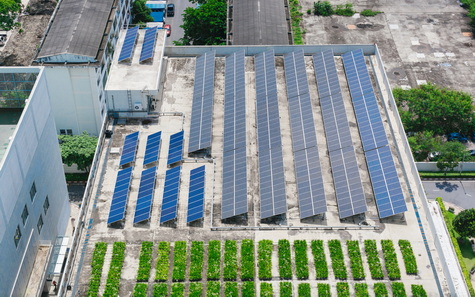 The Roundtable has supported the BBB Act's climate measures, which include a suite of clean energy tax credits and incentives amounting to $300 billion. (Roundtable Weekly, Jan. 7)


The Roundtable sent a letter to Congressional tax writers on Nov. 16, 2021 detailing five recommendations aimed at improving the green energy tax provisions affecting real estate. (Roundtable letter, Nov. 16)
BBB, ESG and More
Next week, key policymakers will discuss what's next for the BBB plan with Roundtable members during the organization's Jan. 25-26 Virtual State of the Industry Meeting (SOI). The featured speakers will include:



Sen. John Thune (R-SD),

who holds the second highest position in Senate Republican leadership;

Sen. Amy Klobuchar (D-MN),

member, Joint Economic Committee and Senate Commerce Committee;

Sen. Catherine Cortez Mastro (D-NV),

member, Senate committees – Finance, Banking, and Energy;

John Kerry

, President Biden's Special Envoy for Climate and former Secretary of State; and

Larry Summers

, former Secretary of the Treasury and former Director of the White House National Economic Council.
Mr. Summers' discussion will include the growing importance of environmental, social and corporate governance (ESG) issues for private sector businesses.


One policy example of the growing influence of ESG factors is a proposed rule expected soon from the Securities and Exchange Commission (SEC) on new reporting disclosures quantifying financial risks related to climate. (Roundtable Weekly, Oct. 1, 2021 and Wall Street Journal, Jan. 19, 2022)

BlackRock CEO Larry Fink, above, this week explained the need for businesses to make ESG an essential part of their decision-making process in his annual letter to CEOs. His letter states, "As stewards of our clients' capital, we ask businesses to demonstrate how they're going to deliver on their responsibility to shareholders, including through sound environmental, social, and governance practices and policies." (New York Times and Washington Post, Jan. 18)
The Roundtable's SOI Meeting will also address market conditions and feature detailed policy advisory committee presentations in the areas of sustainability, tax, homeland security and capital and credit.
# # #