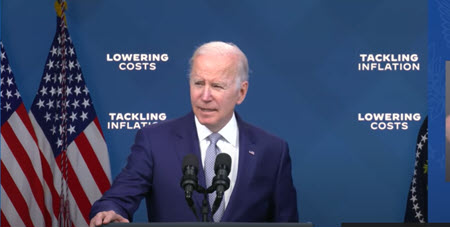 President Joe Biden this week committed that his administration's top economic priority is battling inflation. Biden's efforts to combat rising prices include proposals that would increase taxes on large corporations and the wealthiest Americans – and possibly eliminate Trump-era tariffs on foreign imports. (White House Inflation Plan | News conference video | The Hill, May 10)

The Labor Department reported that consumer prices increased 8.3% in April compared to one year ago, as inflation remains near a four-decade high. (Labor Department news release and AP, May 11)
Federal Reserve Chair Jerome Powell discussed the Fed's inflationary goals during an interview this week with Marketwatch, stating, "Whether we can execute a soft landing or not, it may actually depend on factors that we don't control." The Fed recently approved the biggest interest hike in 22 years and announced plans for reducing its nearly $9 trillion balance sheet. (CNBC, May 12)
Powell also recently stated, "There is a broad sense on the committee that additional 50 basis point increases should be on the table at the next couple of meetings." He added, "the American economy is very strong, and well-positioned to handle tighter monetary policy." (Wall Street Journal, May 4)
A semi-annual report released this week by the Fed detailed risks to financial stability, pointing to the potential impact of inflation, sharply rising interest rates and the war in Ukraine. The report also flagged a decline in liquidity. "While the recent deterioration in liquidity has not been as extreme as in some past episodes, the risk of a sudden significant deterioration appears higher than normal," according to the report. (Wall Street Journal, May 9)
Powell was approved this week to serve a second term as Fed Chair by a bipartisan Senate vote of 80-19. (Politico, May 12)

Infrastructure Permitting
The White House this week also unveiled a plan to strengthen and accelerate federal permitting and environmental reviews funded by the Infrastructure Investment and Jobs Act (IIJA) passed last November. (White House Fact Sheet, May 11 and Roundtable Weekly, Nov. 12, 2021)
The Biden administration said its Permitting Action Plan will improve environmental reviews to avoid duplicity and will create sector-specific teams aimed at speeding permitting and resolve supply chain issues that hinder construction.

EB-5 Regional Centers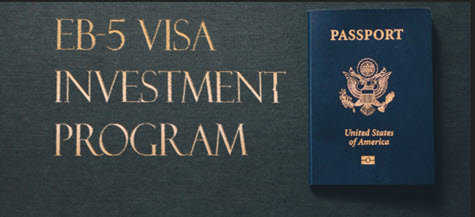 Four congressional leaders wrote a bipartisan letter to Homeland Security Secretary Alejandro Mayorkas this week to counter a statement by the U.S. Citizenship and Immigration Services that existing EB-5 regional centers must apply for recertification. The USCIS statement, if put into effect, would delay regional center enterprises from seeking new foreign investment pending reapproval. (Congressional letter, May 9)
The letter was signed by Senate Majority Leader Chuck Schumer (D-NY), House Judiciary Committee Chair Jerrold Nadler (D-NY), and Senate Judiciary Committee members John Cornyn (R-TX) and Lindsey Graham (R-SC).
Their letter clarified that previously existing regional centers are not required to be recertified under the EB-5 Reform and Integrity Act of 2022 passed last March – but the centers must swiftly meet all of the new law's anti-fraud and homeland security protections. (EB-5 investors blog, May 10)
The Roundtable-supported EB-5 Reform and Integrity Act was the first significant update to the regional center program since its creation by Congress in the early 1990s. (Roundtable Weekly, March 11, Roundtable news release and EB-5 Fact Sheet)

# # #