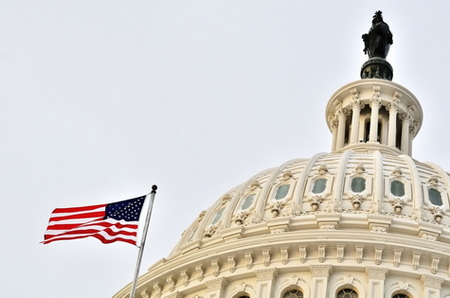 House Democratic leaders, facing a heavy agenda and a Feb. 18 government funding deadline, are considering a three-week stopgap funding bill to allow appropriators more time to complete 2022 spending bills. (RollCall, Feb. 4)
Negotiating Omnibus
The House may vote early next week on a possible "Continuing Resolution" (CR) to extend current funding levels through March 11 and avoid a possible government shutdown. A CR would also require Senate approval. (CQ, Feb. 4)


Negotiations among congressional appropriations leaders to reach a deal on a bipartisan omnibus bill for FY202 – which runs from Oct. 1, 2021 through Sept. 30, 2022 – have stalled on reaching top-line spending levels for defense and domestic funding. (The Hill, Feb. 1)


This would be the third government funding stopgap for the fiscal year that began Oct. 1.


Yesterday, Senate Appropriations Committee Ranking Member Richard Shelby (R-AL) stated that the length of time agreed upon for another CR extension would reflect whether Democrats and Republicans can agree to a funding deal. "If it's a short-term [CR], that would mean probably that we're making some progress, real progress," Shelby said. "If it's longer, we might go … for the rest of the year." (The Hill, Feb. 3)
A Demanding Agenda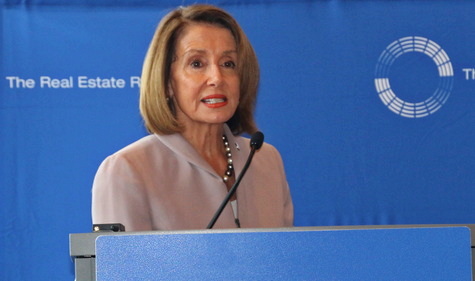 A crowded congressional agenda – including what may be next for the stalled Build Back Better (BBB) Act, international geopolitics, and action on President Biden's upcoming Supreme Court nominee – adds pressure for policymakers to reach agreement on a spending bill.


House Speaker Nancy Pelosi (D-CA), above, yesterday noted the urgency to reach an omnibus funding agreement. She stated, "We're hoping to get that done as soon as possible in terms of … the omnibus bill." Pelosi added, "One connection between infrastructure and omnibus is that some of the money in the infrastructure bill cannot be freed up until we pass the omnibus bill," she said. (Pelosi Weekly Press Conference, Feb. 3)


Separately, the impact of the FY2022 funding negotiations are unlikely to affect the timing for congressional consideration of how to pare down the BBB Act (H.R. 5376), according to House Ways and Means Chair Richard Neal (D-MA) and Senate Finance Chair Ron Wyden (D-OR). Both policymakers said they did not want to set an "artificial" deadline for potential revisions to the stalled proposal. (Tax Notes, Feb. 3 and Roundtable Weekly, Jan. 21)


As FY2022 spending negotiations continue, The Washington Post reported today that the White House may request additional federal funding from Congress to aid pandemic recovery as current funding for preparedness is starting to dwindle.
President Biden is also expected to start the next fiscal year cycle with the release of his fiscal budget request for 2023 – shortly after his State of the Union address on March 1.
# # #