Federal Reserve Vice Chair for Supervision Michael Barr this week said higher capital requirements for banks with $100 billion or more in assets are likely to be one of several regulatory proposals expected soon from federal banking regulators. The Roundtable has warned that such a policy "would have the unintended consequence of further diminishing liquidity and creating additional downward pressure on (commercial real estate) asset values." (Barr's speech, July 10 and Roundtable letter to federal regulators, March 17)
Fed Proposals
Barr added that the rules would be the equivalent of requiring the largest banks to hold an additional $2 of capital for every $100 of their risk-weighted assets. He also commented that the changes—including long-term bank debt requirements and adjustments to how banks measure their financial market risks—"would not be fully effective for some years" because of the formal rulemaking comment process and a lengthy transition period for implementation. (Barr's speech, The Wall Street Journal and Axios, July 10)


Roundtable President and CEO Jeffrey DeBoer noted during an April 6 Walker Webcast that "The concept of additional regulations and expanding liquidity are kind of counter to each other. [The financial turmoil] has to be allowed to settle through and transition. We ought to be working together and the federal government ought to be helping people transition to that new world." (Roundtable Weekly, April 7)


The Roundtable's June 13 Annual Meeting featured a joint RECPAC and Research Committee meeting discussion with Senate Banking Committee Member Bill Hagerty (R-TN) on liquidity concerns and possible new regulations, along with a presentation by CBRE industry experts on CRE conditions.
Bipartisan Congressional Concerns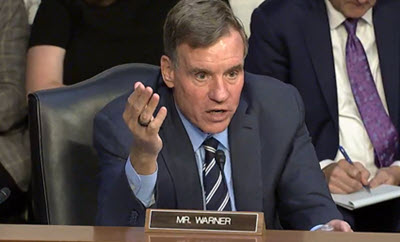 During a June 21 Senate Banking Committee hearing on President Biden's three nominations for the Federal Reserve Board, Sen. Mark Warner (D-VA), above, shared concerns raised by his Republican colleagues Bill Hagerty (TN), Tim Scott (SC), and Thom Tillis (NC) on Barr's agenda to increase capital requirements for banks.


Sen. Warner stated, "I do worry, when we've got as aggressive a monetary policy as we have … that if there's not a phase-in on some of these new capital standards, we could have the perfect storm of these two entities intersecting, and dramatically decreasing access to credit, at a moment when we've got large segments of our economy, commercial real estate in particular, could really be hit hard."


House Financial Services Committee Chairman Patrick McHenry (R-NC) said during a June 21 hearing featuring Fed Chairman Jerome Powell that "... a massive increase in capital standards for medium and large institutions... would limit banks' ability to lend money, exacerbating the looming credit crunch, and starving families and small businesses of the capital they need." (Roundtable Weekly, June 23)


The top members of the House subcommittee focused on bank regulation—Reps. Andy Barr (R-KY) and Bill Foster (D-IL)—wrote to Barr on July 7, urging him to "minimize negative impacts as we enter a phase of potential credit tightening. We must strike the right balance between safeguarding our financial system and ensuring banks of all sizes can support communities' access to credit." The bipartisan letter also requested a "cost-benefit analysis, including supporting data, for any rulemaking you intend to propose." (Letter to Barr and Politico Pro, July 7)
What's Next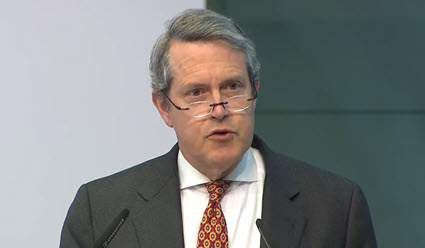 Barr added in his speech this week, "I will be pursuing further changes to regulation and supervision in response to the recent banking stress, including how we regulate and supervise liquidity. I expect to have more to say on these topics in the coming months."


Former Fed Vice Chair for Supervision Randal Quarles, above, on July 12 criticized the Fed's bank capital requirements proposal. Quarles said, "It's a mistake. It will restrict the ability of the financial system to provide support for the real economy." (Bloomberg, July 12). Prior to Barr, Quarles contributed to the Fed's report on the failure of Silicon Valley Bank that concluded the central bank's supervisory approach was partially to blame for the banking crisis. (Associated Press, April 28)


Fed Governor Michelle Bowman spoke out against tougher baking regulations on June 25, stating, "Increasing capital requirements simply does not get at this underlying concern about the effectiveness of supervision." She added, "It is abundantly clear that regulatory and supervisory reform is on the way." (Bowman speech and Bloomberg, June 25)
RECPAC will continue to work on Roundtable responses to potential federal regulatory proposals affecting bank liquidity and CRE.
# # #