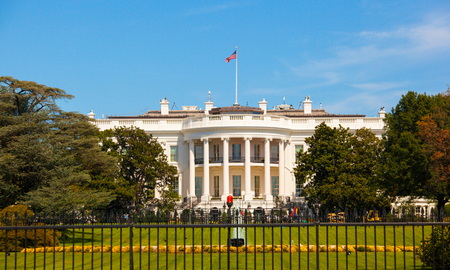 President Joe Biden traveled throughout the country this week to promote the benefits of infrastructure projects as rising inflation threatens his administration's revamped "Building a Better America" domestic agenda. Meanwhile, Federal Reserve Chair Jerome Powell affirmed expectations that interest rates will begin increasing next month with consumer inflation running at an annual pace of 8.5 percent. (NBC News, April 19 and Associated Press, April 20)
Revising "Build Back Better"
Democrats are expected to resuscitate parts of the moribund Build Back Better (BBB) Act when Congress returns on April 25 by focusing on a scaled-back package to attract enough party line support in the 50-50 Senate for passage. (Roundtable Weekly, April 15)


A key consideration for Senate Democrats and the White House will be agreement on policy priorities with Sens. Joe Manchin (D-WV) and Kyrsten Sinema (D-AZ), who rejected the administration's BBB social and climate policy package late last year. (Roundtable Weekly, Jan. 21)


Sen. Manchin cited inflation as one of his top concerns about passing more spending bills. "Getting inflation under control will require more aggressive action by a Federal Reserve that waited too long to act," Manchin recently said. (The Hill, April 12)


Sen. Sinema will discuss the current policy landscape in Congress with Real Estate Roundtable members next week in Washington DC during The Roundtable's April 25 Spring Meeting.


Rising consumer prices and inflation have been a focus of Republicans as the mid-term elections are only about six months away. (BGov and Fortune, April 20)


House Ways and Means Committee Ranking Member Kevin Brady (R-TX) on April 12 discussed inflation's threat to small businesses and the administration's agenda on CNBC's Squawkbox.
Fed & Interest Rates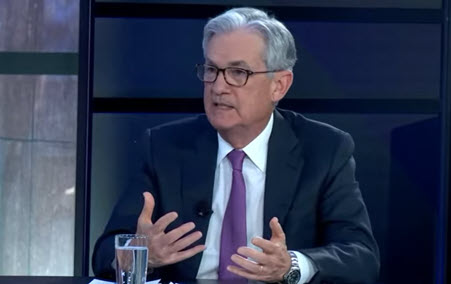 The Consumer Price Index's rise to 8.5 percent last month – the fastest annual increase in 40 years – sparked expectations that the Fed will move aggressively to raise interest rates. (Bureau of Labor Statistics, April 12 and CBS News, April 21)


The Federal Reserve's Open Market Committee will meet next on May 3-4 to consider monetary policy, the discount rate and consider a reduction in the nearly $9 trillion in bonds on its balance sheet.


Powell, above, commented yesterday on the Fed's target for annual price increases. "We really are committed to using our tools to get 2 percent inflation back," he said, adding, "It's absolutely essential to restore price stability."


Powell also noted a half point interest rate increase next month may be the start of future interest rate increases. "I would say 50 basis points will be on the table for the May meeting," he stated. (CNBC, April 21)


He also said the Fed will act to get demand and supply back in balance, "so that inflation moves down and does so without a slowdown that amounts to a recession." (CNBC, April 21)


The Fed also released this week its latest "Beige Book" containing anecdotal information on current economic conditions. The report stated "supply chain backlogs, labor market tightness, and elevated input costs continued to pose challenges" and that "outlooks for future growth were clouded by the uncertainty created by recent geopolitical developments and rising prices." (Fed's Beige book, April 20)
The Roundtable's Spring Meeting next week will include a discussion with former Fed Board Member Kevin Warsh on inflation, interest rate expectations, potential asset bubbles and other economic challenges.
# # #