The House Financial Services Committee on June 12 unanimously approved legislation that would reauthorize the National Flood Insurance Program (NFIP) for five years; spur the availability of private flood insurance; reduce costs for lower-income policyholders; and require updated flood zone maps for coverage. (Wall Street Journal, June 12). Next, the House of Representatives will consider the measure although the timing of a possible vote is not clear. ( Section-by-Section Committee Bill Summary )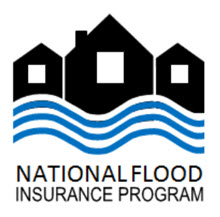 The NFIP would be reformed and reauthorized for five years under H.R. 3167.
The NFIP has operated under a series of temporary extensions since 2017. On June 6, President Trump signed a disaster relief bill that extended the program until Sept. 30, the end of the fiscal year.
Following negotiations between Committee Chairwoman Maxine Waters (D-CA) and Ranking Member Patrick McHenry (R-NC), the House panel approved the flood insurance reauthorization bill ( H.R. 3167 ). (House Financial Services Committee News Releases, June 5 and June 10 )
"The ranking member and I are convinced we can do a lot better than short-term extensions," Waters said. "So, we are very pleased we put forth a bill today that is supported by both sides." (CQ, June 12)
The Real Estate Roundtable and 14 other industry groups urged Congress in a June 12, 2017 comment letter to reauthorize and reform the NFIP to help protect the nation's commercial and multifamily business-owners, their properties, residents and the jobs they create from the financial perils of flooding.
Under the current NFIP, commercial property flood insurance limits are very low – $500,000 per building and $500,000 for its contents. Lenders typically require this base NFIP coverage, and commercial owners must purchase Supplemental Excess Flood Insurance for coverage above the NFIP limits. A niche market of carriers typically provides this type of excess coverage. The Roundtable and its coalition partners support NFIP reauthorization with the inclusion of provisions that permit the "commercial exemption."
The Roundtable has long advocated for a voluntary exemption for mandatory NFIP coverage if commercial property owners have adequate flood coverage.
Sec. 402 of H.R. 3167 – Optional Coverage for Umbrella Policies – addresses commercial properties.
John Smaby, President of the National Association of Realtors, commented on the importance of the legislation: "… including policies that address mapping, mitigation and private flood insurance, and we look forward to move responsible NFIP reforms through the House and Senate in the coming weeks" (NAR, June 13)
The Roundtable will continue to work with lawmakers and our coalition partners to assist with NFIP reforms and a long-term reauthorization that help protect the nation's commercial and multifamily business-owners, their properties and residents.