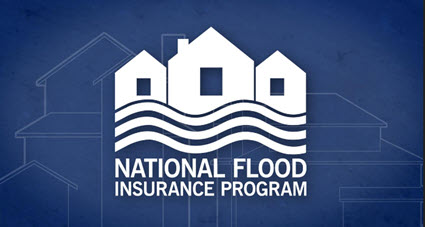 Bipartisan legislation recently introduced in the Senate and House would reauthorize and extend the National Flood Insurance Program (NFIP) for five years, providing greater stability for real estate markets, homeowners, and small business owners as the nation continues to struggle with inflationary pressures and increased threats of extreme weather. The National Flood Insurance Program Reauthorization (NFIP-RE) Act of 2023 would also implement a series of sweeping reforms to reduce program costs, make generational investments in communities to reduce flood risk, and establish a fairer claims process for policyholders. (Legislative text and PoliticoPro, June 22)
Risk Mitigation
A new flood rating methodology (Risk Rating 2.0) established by the Federal Emergency Management Agency (FEMA) attracted the attention of policymakers from coastal and flood-prone areas after it was reported that resulting rate hikes may result in the loss of coverage for hundreds of thousands of policyholders. (Associated Press, July 22)
Sens. Bob Menendez (D-NJ) and Bill Cassidy (R-LA), alongside Reps. Frank Pallone (D-NJ) and Clay Higgins (R-LA), introduced the NFIP-RE Act (S. 2142 and H.R. 4349) to put the program on solid fiscal ground. The Senate Banking Committee is leading this bicameral and bipartisan reform effort. (One-page summary of the bill)
The Roundtable is a long-standing supporter of a long-term reauthorization of the NFIP with appropriate reforms that create long-term stability for policyholders, improved accuracy of flood maps, mitigation reforms, enhanced affordability, and the acceptance of non-NFIP policies for commercial properties. (Roundtable Weekly, May 27, 2022)
Proposed Changes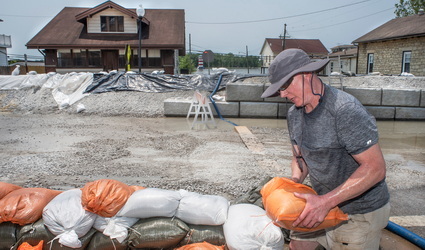 Congress has enacted 25 short-term NFIP reauthorizations since 2017. The NFIP-RE Act of 2023 would:

Extend the program for

five years and cap annual rate increases

at 9%.

Provide a comprehensive means-tested voucher

for millions of low- and middle-income homeowners and renters if their flood insurance premium becomes prohibitively expensive.

Increase the maximum limit for Increased Cost of Compliance (ICC) coverage to reflect more accurately the costs of rebuilding and implementing mitigation projects

.

Boost funding for mitigation grants and modernize mapping

to identify and reduce flood risks.

Create new oversight measures

for insurance companies and vendors.

Reform the claims process

based on lessons learned from Superstorm Sandy and other disasters, to level the playing field for policyholders during appeal or litigation, hold FEMA accountable to strict deadlines so that homeowners get quick and fair payments, and ban aggressive legal tactics preventing homeowners from filing legitimate claims.
Sen. Menendez said, "With disastrous flooding events becoming all the more common, we must work to create a more sustainable, resilient, and affordable flood insurance program that invests in prevention and mitigation efforts, and all while ensure hard-working Americans can have peace of mind in the event of a disaster." (Menendez news release, June 22)
# # #