The Real Estate Roundtable and a coalition of major business groups sent a letter to all members of Congress last week in support of a joint resolution that would nullify a final rule of the National Labor Relations Board (NLRB). The NLRB "joint employer" rule—scheduled to go into effect on Dec. 26—would render employers vulnerable to claims by "indirect" workers who are not immediate hires. The policy has significant implications that could subject parent-level hotel and restaurant companies, other franchise-model businesses, and companies that hire contractors and subs to expansive joint employer liability. (Coalition letter, Nov. 9 and AP, Nov. 13)
Potential Impact
The NLRB rule overturns Trump-era policy and returns to an Obama-era position that makes employers liable to workers they do not directly hire or manage. It also holds joint employers liable for workplace issues they do not control, which range from collective bargaining to workplace safety conditions.
The Obama-era version—in place from 2015 to 2017—cost small business franchise operators $33 billion per year, according to the International Franchise Association (IFA). It resulted in 376,000 lost job opportunities and led to 93% more lawsuits against these businesses.
The Roundtable joined the coalition letter led by IFA and the U.S. Chamber of Commerce. Other real estate group signatories include the American Hotel and Lodging Association (AH&LA), the National Association of Home Builders, the National Multifamily Housing Council, and national general contracting organizations.
Party Lines in Congress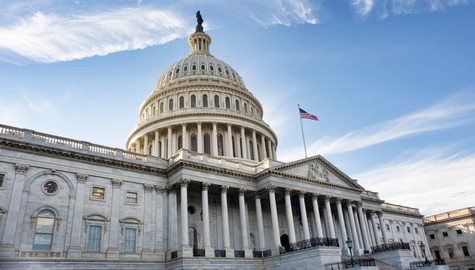 The measure could pass the House but is not expected to advance in the Democratically-controlled Senate.
The U.S. Chamber and other business organizations who are signatories on the coalition letter sent last week also filed a lawsuit challenging the joint employer rule on Nov. 9. Unions groups will likely seek to intervene to defend the NRLB rule. (U.S. Chamber case updates)
# # #