House Republicans continued their divided struggle this week to identify a new Speaker after removing Kevin McCarthy (R-CA) last week. Meanwhile, Congress faces increasing pressure to pass foreign aid for Israel and Ukraine, followed by a spending bill to avoid a partial government shutdown on Nov. 17. When House GOP leadership is eventually elected, pending real estate-related tax proposals in the lower chamber may depend on whether policymakers are able and willing to expand the scope of negotiations over a bill to fund the government. (Roundtable Weekly, Oct. 5)
Speaker Search
The House has been unable to pass legislation without a Speaker since Oct. 5. Today, House Republicans nominated Rep. Jim Jordan (R-Ohio) for Speaker, although he will need to be elected with 217 votes from all Representatives, included the divided GOP caucus. (The Hill, Oct. 13)


Also today, four centrist Democrats offered to give Acting Speaker Patrick McHenry (R-NC) "temporary, expanded authorities" to bring urgent funding bills to the House floor for votes. The letter, led by Rep. Josh Gottheimer (D-N.J.), is an offer to Republicans who may also support empowering McHenry to act on spending bills. (Politico and Democrats' letter to McHenry, Oct. 13)


The letter proposes authorities for the Speaker Pro Tempore to introduce legislation on the following:

Foreign aid emergency supplemental funding for Ukraine and Israel;
Extending current continuing resolution through January 11, 2024, to prevent a
looming government shutdown; and,
Committee and floor consideration of remaining FY24 appropriations bills.
CRE Issues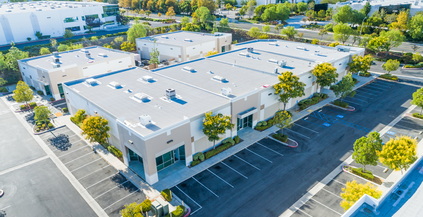 Recent media interviews featured Roundtable leadership discussing industry challenges that will also be addressed by RER members, lawmakers and regulators during The Roundtable Fall Meeting in Washington next week.


On Oct. 6, Roundtable Chair John Fish (Chairman & CEO, SUFFOLK) talked about developments in remote work, housing costs, interest rates, and construction supply on Bloomberg's The Tape podcast. (Scroll to 30:00 to begin Fish interview)


Roundtable Board Member Kathleen McCarthy (Blackstone Global Co-Head of Real Estate) appeared on CNBC's Halftime Report 28 to discuss sector variation in commercial real estate, creating value in a dislocated environment, and more. "Different sectors are traveling at different speeds," said McCarthy, who addressed activity in data centers, logistics, and student housing.
Roundtable President and CEO Jeffrey DeBoer discussed a range of policy issues facing the industry on Sept. 26 as part of a Marcus & Millichap webcast, "A Conversation with Lloyd Blankfein, Former Chairman and CEO of Goldman Sachs, on the Economy and Commercial Real Estate with Insights from Industry Leaders." Marcus & Millichap President and CEO Hessam Nadji and former Chairman and CEO of Goldman Sachs Lloyd Blankfein led the webcast discussion on economic issues, including Federal Reserve policy impacting the commercial real estate market. CRE industry leaders Tom McGee, President and CEO of ICSC and Sharon Wilson Géno, President of NMHC also joined the conversation.