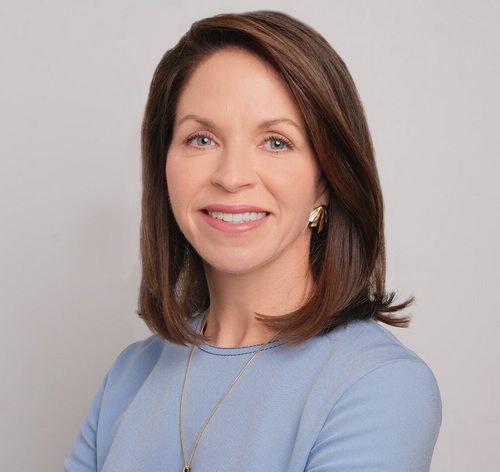 The Real Estate Roundtable's Board of Directors has elected Kathleen McCarthy (Global Co-Head of Blackstone Real Estate) as Chair-Elect to begin her three-year term as Roundtable Chair on July 1, 2024.
Roundtable Chair-Elect
Chair-Elect McCarthy will succeed Roundtable Chair John Fish (Chairman & Chief Executive Officer, Suffolk) on July 1.


"The Real Estate Roundtable and its Board of Directors are thrilled to announce Kathleen McCarthy as our Chair-Elect," said Mr. Fish. "Kathleen is an extraordinary leader in the real estate industry and has been a key contributor to The Roundtable's mission as a member of our Board. Her extensive experience and expertise as co-head of the world's largest real estate platform brings a unique and invaluable perspective to our policy discussions."


Mr. Fish added, "Kathleen's fact-based approach and understanding of policies impacting commercial real estate will help advance policies that benefit communities, create jobs and accelerate economic growth. I am delighted that Kathleen will be the next Chair of The Real Estate Roundtable."


Ms. McCarthy stated, "I am deeply honored to have the opportunity to serve as Chair of the Real Estate Roundtable and build upon the important work being done by John, Jeff and the entire Roundtable team. The opportunities and challenges facing our industry require innovative approaches and strong engagement between the public and private sectors. Advocacy for policies in an industry that touches so many aspects of everyday life is crucial and I'm committed to advancing our sector for the benefit of communities across the nation."


Blackstone Real Estate is the largest owner of commercial real estate globally with a $585 billion real estate portfolio and $333 billion in investor capital under management (as of June 30, 2023).
Roundtable President and CEO Jeffrey D. DeBoer commented, "I am excited about our Board's decision to select Kathleen McCarthy as our Chair-Elect, and look forward to working more extensively with her as we continue The Real Estate Roundtable's solid track record of driving change in our industry for the benefit of all stakeholders."

# # #