The Real Estate Roundtable submitted comments today to the North American Securities Administrators Association (NASAA) in opposition to proposed rules that would place new restrictions on the market for public non-listed REITs. (Roundtable comment letter and Roundtable Weekly, July 29)
CRE Impact Concerns
NASAA's proposal could have a profound impact on the $20.7 trillion U.S. commercial and multifamily real estate market.
These proposed revisions to the NASAA Statement of Policy Regarding Real Estate Investment Trusts could have the unintended and unnecessary consequence of impeding real estate capital formation, undercutting economic growth, and weakening the strength and stability of U.S. real estate capital markets. (NASAA Request for Public Comment, July 12)
The proposed revisions also have the potential to influence other sets of NASAA Guidelines under development, including those for Asset-Backed Securities, Commodity Pools, Equipment Leasing, Mortgage Programs, and Real Estate Programs other than REITs. (NASAA Request for Public Comment, July 12)
NASAA's Proposed Changes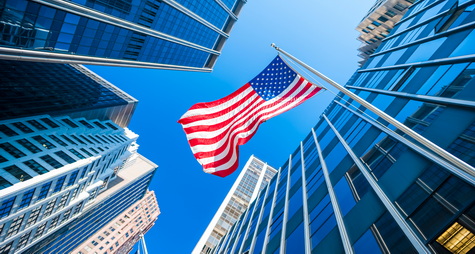 Since nontraded real-estate investment trusts are not listed on stock exchanges, investors purchase shares through financial brokers. Federally regulated, public non-listed REITs (PNLRs) raised a record $35.4 billion last year. (Wall Street Journal, Aug. 30)
The NASAA proposal would negatively affect publicly registered, non-traded REITs by linking conduct standards for brokers selling non-traded REITs to the SEC's Best Interest conduct standard.
The proposal has four revisions that would affect individual net income and net worth requirements; add a uniform concentration limitation; and include a new prohibition against using gross offering proceeds to fund distributions. (Roundtable Weekly, July 29 and the Institute for Portfolio Alternatives)
Roundtable Response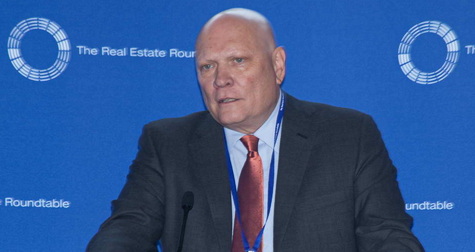 Roundtable President and CEO Jeffrey DeBoer, above, emphasized in his letter to NASAA that PNLRs are a growing source of capital for the acquisition and development of affordable housing, commercial properties for small businesses, and other types of real estate that supports economic growth and employment.
"The Roundtable encourages NASAA to conduct or at a minimum to address the economic impact of the proposal in its justification before considering adoption," DeBoer stated. (Roundtable comment letter, Sept. 9)
The Roundtable's letter also notes the proposal would impose arbitrary restrictions that would limit investor choice during a time of stock market volatility and high inflation.
The NASAA rules would also negatively impact highly regulated investment vehicles—including mutual funds, exchange-traded funds, interval funds, tender offer funds and business development companies.
The Roundtable's letter concludes by urging NASAA to withdraw their proposal and engage industry participants to craft regulations that will help ensure NASAA's goals without stifling investment in commercial real estate—nor limit investors' ability to diversify their portfolios.
# # #