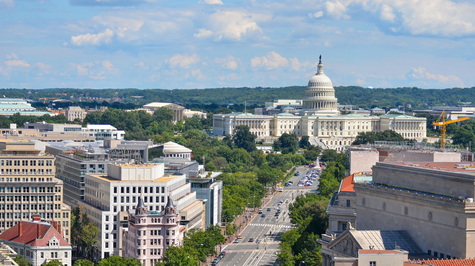 Although the Biden administration and Congress continue to urge federal agencies to end pandemic-era telework policies, officials acknowledge they have yet to reach their return-to-office objectives, with only about half of cabinet agencies having achieved the goal of workplace return by January. (Axios, Nov. 30)
Congressional and Administration Efforts
On Wednesday, a subcommittee of the House Committee on Oversight and Accountability held a hearing titled, "Oversight of Federal Agencies' Post-Pandemic Telework Policies," to discuss the current status of telework policies within various federal agencies.
White House Chief of Staff Jeff Zients has been privately urging cabinet secretaries to address the significant number of federal workers who continue to work remotely, encouraging a shift away from persistent work-from-home practices. (Axios, Nov. 30)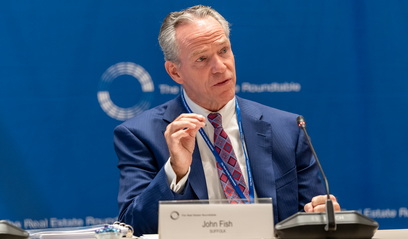 RER Chair John Fish (SUFFOLK) (above) was quoted in the Wall Street Journal, voicing the industry's concern for stalled return to the workplace. "Other parts of the country with large federal workforces are also struggling to bring back workers. "Whether you're talking about downtown Boston, or Denver or Northern Virginia, occupancy is down substantially," said Fish. (WSJ, Nov. 28)
Unions representing federal workers strongly support work from home and have pushed back against the Biden administration's workplace return goals. (BGov, Sept. 14; Federal Times, Aug. 7)
Since the pandemic, Congress has held multiple hearings and introduced legislation in both the House and Senate aimed at solidifying official government definitions of remote work and enhancing the accountability and transparency of federal telework policies. (Roundtable Weekly, Oct. 20)
Roundtable Advocacy
The Real Estate Roundtable has urged President Biden and national policymakers for months to end government policies that encourage remote working arrangements for federal employees. (RER letter to President Biden, Dec. 2022; RER letter to Senate, April 2023)
In August, the White House ordered cabinet officials to increase the return of federal employees to their offices. (Roundtable Weekly,Aug. 11)
Roundtable President and CEO Jeffrey DeBoer has repeatedly emphasized that remote working by federal employees is undermining the health of cities, local tax bases, and small businesses.
#  #  #